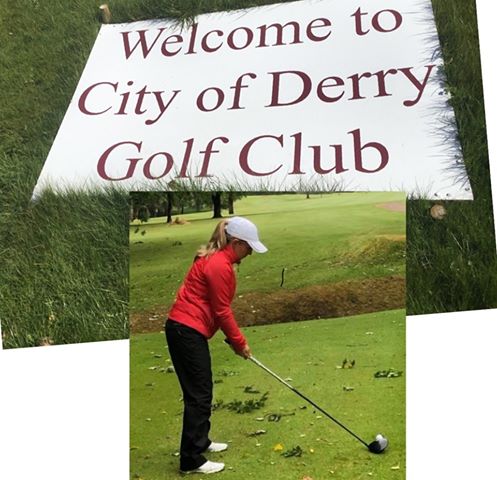 TALENTED Loren Smallwoods has continued her winning ways at the City of Derry Golf Club.
Last week she followed up her win from the previous week to take top slot with 35 points.
Playing off 10 handicap Loren modestly said "I had 2 blanks and 3 one pointers on my scorecard."
She has certainly had an impressive start to the season.
In 2nd place was Terry Campbell, one of the club's new members with 34 points
And Pamela Rutherford took 3rd place also with 34 points on a BOT.
Well done to Loren!
Tags: