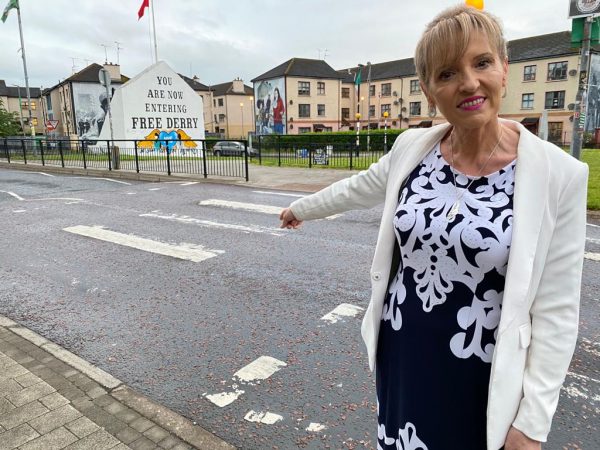 SINN Féin'S Martina Anderson has written to Minister Nicola Mallon to request that the pedestrian crossings on Rossville Street adjacent to Free Derry Wall are painted in the rainbow colours to coincide with the Gasyard Féile and Foyle Pride which take place in the month of August.
Said the Foyle MLA and local resident: "This is a concept that has happened in other towns and cities across the world.
"I have been in discussions with a number of people who are very passionate about equality issues and who asked me to take this idea forward as part of the Féile and help make it a reality.
"These crossings can be found across America, Britain and Canada, in big cities like Paris and Sydney so why not right in the heart of Free Derry which is synonymous with Civil Rights.
"Each year as part of the Gasyard Féile one of the biggest community festivals during the calendar year held in Derry every effort is made to ensure that it is as open, welcoming and inclusive to as many people as possible.
"The Féile is held in August the same month as the local Foyle Pride.
"With all this in mind I have put in a proposal to the Minister Nicola Mallon that to coincide with both events that the two pedestrian crossings on either side of Free Derry Wall on Rossville Street get a makeover in the colours of the rainbow flag.
"It is a fantastic opportunity for our city to send out a loud and colourful message that we stand against inequality and discrimination, that we stand for a society which values and cherishes all people and we stand for a society which is inclusive.
"This is also an area which sees thousands of tourists on a weekly basis and so as we move slowly out of COVID19 this would send out a positive message that shows Derry is a welcoming and forward-thinking city."
Tags: