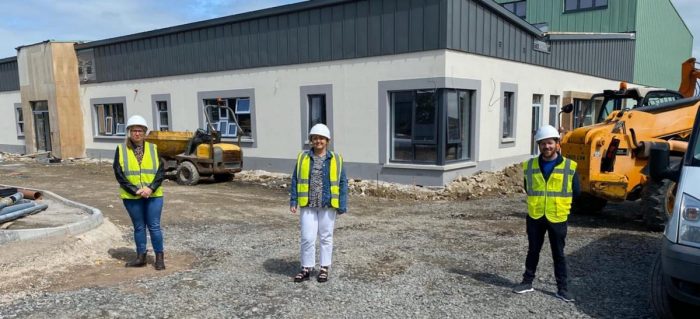 SINN Fein's Education spokesperson Karen Mullan said "exciting times" lay ahead for St Mary's Youth Club in Creggan.
She was Speaking after getting a tour of the new youth club which is under construction.
Said the Foyle MLA: "Cllr Tina Burke and I were very excited today to get a preview and guided tour of St Mary's Youth Club new building, and it looks absolutely amazing.
"This new centre will be a great asset to the young people and community of Creggan.
"Over £3 million has been invested in a completely new building.
"When complete we will have a modern state of the art youth facility right in the heart of the community.
"The nature of youth work has changed dramatically in the last twenty years so it's vital that we have the facilities to meet those needs.
"I would like to congratulate Stevie Mallet, Peter Nixon, all the staff, management committee and volunteers at the club for the excellent work that they do and wish them well for the exciting times ahead."
Tags: