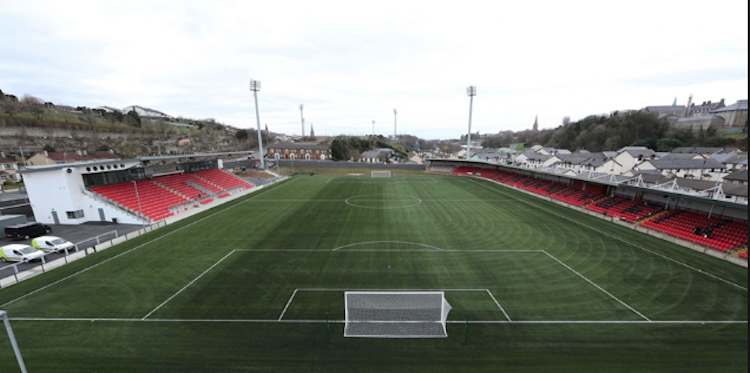 THE latest meeting between League of Ireland clubs and the FAI has been deferred until Wednesday.
Talks were set to continue on Monday afternoon with a view to thrashing out a deal, with officials in Abbotstown likely to put pressure on the clubs to come to a decision early this week.
However, with fears that clubs were unhappy with the financial package presented last week, and a number of uncertainties around how the league can function, the meeting has now been postponed for 48 hours.
It came as Derry City were set to tell the FAI that they want their commitment to paying players in full to be recognised with increased funding.
Derry are one of the small number of clubs who are still paying wages to players and staff.
Many clubs laid off their players as early as mid-March and they are considered to be the most vulnerable and in need of a bigger portion of the €1.7 million rescue package.
But Derry City argue that because they have stayed committed to paying wages for the last three months, they should receive a greater portion of the fund.
In a statement, City said: "The Derry City board are not yet convinced that the proposed distribution is equitable.
"Derry City is one of only three clubs who have kept their staff and players on full salary.
"That effort and commitment has not been properly recognised in the proposed distribution of financial compensation.
"Negotiations will continue this coming week and the Derry board will continue to be constructive and supportive in the difficult circumstances that have arisen because of the pandemic.
"Hopefully, those efforts will be properly recognised in the continuing negotiations.
"We will fully inform our supporters when negotiations have concluded."
Derry's sentiment sums up the complex nature of the talks and how difficult it will be to satisfy each club.
The FAI is looking at scrapping the proposed four-team tournament which was due to be a big stepping stone for a return to play.
The money saved from running that tournament would be added to the financial pot.
Derry added in their statement: "Because the Irish Government has truncated the number and timings of the easing of COVID-19 lockdown, there is a likelihood that the SSE Airtricity League will restart in mid-August.
"This would mean that the proposed four-team tournament between those teams participating in European competitions would not proceed."
Tags: