On Thursday, the Stormont Executive announced all shopping centres and non-essential retailers could reopen their doors to the public after almost three months in lockdown.
It has come a major relief to the public who are in need of some retail therapy – with social distancing in place.
Speaking to BBC Radio Foyle, Jim Roddy says yesterday's announcement that all retailers can reopen means people can get back to work.
"A staggered opening would not have brought people back in the numbers we would like," he said.
"Now that all shops can open, hopefully, today and over the weekend, start of the week, this will give back a little bit of normality," he says.
But some retailers they were not given a lot of notice about the return to trading.
The owner of Lunn's Jewellers says it has been a "big job" to get everything ready to reopen this morning.
The firm will be operating reduced hours across its three stores in Derry and Belfast and still has 15 per cent of its staff on furlough.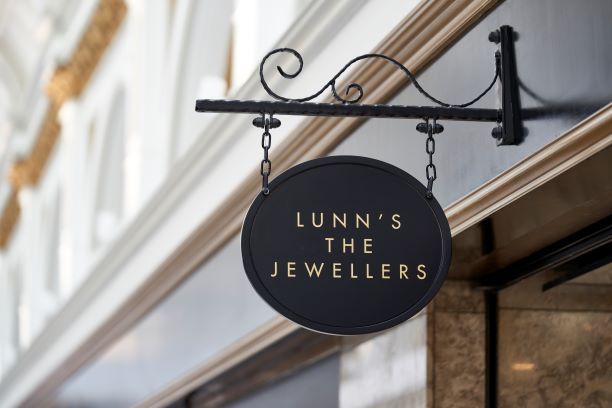 Peter Lunn said his stores will only be able to handle half the volume they did before, due to safety measures.
He outlined sanitation measures, among which is a UV light cleaning device for jewellery so it can go back into stock after being handled.
"If it hadn't been for all the government schemes, we would have found it very difficult," he said.
"It's now 12 weeks, that's nearly a quarter of the year we have been waiting and, like most companies, we have been losing many, many, many thousands of pounds every month.
"The help has been really important.
"We feel if we can get up and going now slowly, our clients will be glad to get back and shop with us again."
Shoppers in Derry are being urged by the manager of Derry's biggest shopping centre to wear face masks when they return to shop there.
Speaking to BBC Radio Foyle, Fergal Rafferty, manager of Foyleside shopping centre, says shoppers can expect to see a number of new public health measures there.
"You will see things like sneeze guards, and whilst it is not mandatory, yet, we would encourage visitors to the centre to wear face masks," he says.
Mr Rafferty says the safety of shoppers and retail staff is of paramount importance.
He says exits and entrances have been separated and the centre is following guidance from the British Retail Consortium and the Health and Safety Executive.
Tags:
THE manager of Derry City Centre Initiative says he hopes to see shoppers return over the next few days.