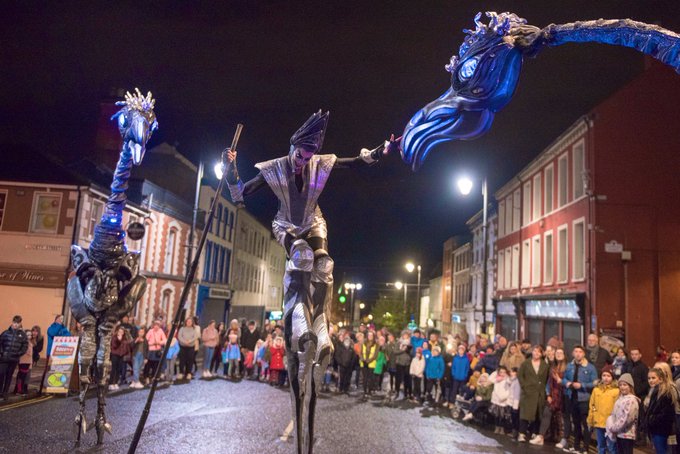 DERRY City and Strabane District Council says its Halloween festivities will still go ahead – but original plans have been changed due to the Coronvirus pandemic.
The council's business and culture committee approved a reduced budget of £50,000 yesterday.
In February, funding of £215,000 was announced by the council.
The awakening-themed event will now be a shorter five-day festival which will include a city-wide dressing scheme and a hay bale sculpture trail.
The council said that it was unlikely that social distancing guidelines could be adhered to with the original plans, due to the large crowds that are expected.
It will now run from Wednesday, October 28 to Sunday, November 1.
A large number of Council organised events up until the end of September have been cancelled.
They include: the North West Angling Fair, the Strabane Lifford Half Marathon, the Foyle Maritime Festival, the Walled City Markets (06 June) and the Battle of the Atlantic VE Day commemorations, as well as the Waterside Half Marathon and the Sperrin Walking Festival.
Tags: