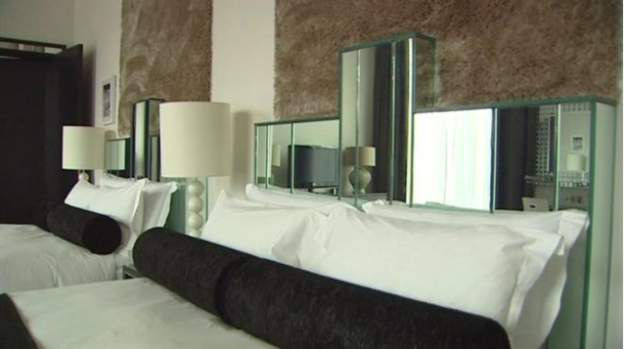 A DERRY hotelier says "visitors are not coming here to stay in a hospital" after the Stormont Executive announced on Monday that hotels can open up on July 20.
And Brendan Duddy stressed that hotel owners "need guidance" for how to operate.
At the moment hotels can reopen from next month but it appears that it is for accommodation only.
It means guests will not be able to have breakfast, lunch, dinner or have a drink as hotel restaurants and bars will remain shut.
However, it is expected that Economy Minister Diane Dodds will bring forward a paper in the coming weeks about what services it can safely provide.
Brendan Duddy told BBC Foyle that he welcomes a date being provided for reopening.
But he added: "If customers don't feel safe then they will not come."
Mr Duddy said there is particular confusion around who can actually visit hotels and what particular services within them they can provide, such as spas and restaurants.
"Are you going to come to Derry if you can't get something to eat or drink?"
Mr Duddy says the financial cost and the practical implementation of safety measures will also need to be explored.
Hospital chiefs fear up to 50,000 jobs are under threat across hotels, bars and restaurants the longer they stay shut to the public.
They believe the rules around social distancing could mean see some of these premises may never reopen again as it would not be financially viable to stay in business.
Tags: