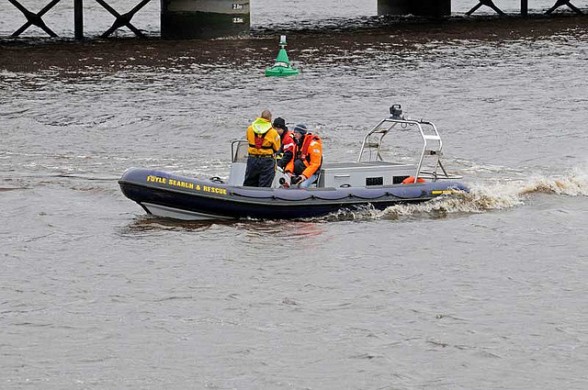 FOYLE Search and Rescue have praised the actions of two members of the public who helped to rescue a person from the River Foyle on Sunday night.
And it has also warned of the dangers of the water after its brave volunteers were alerted to another incident of a member of the public trying to retrieve something fro the river.
Foyle Search and Rescue say on its Facebook page: "At 19:36 hrs, on Sunday, May 31, the PSNI activated our Pager system to reports a person had entered the water.
"PSNI and FSR mobile arriving on scene observed members of the public activate a life buoy and bring the person to shore.
"The person was treated for cold water shock and removed to Hospital by ambulance.
"FSR crews in the process of recovering the lifebuoy were diverted to another incident where some one had attempted to retrieve an item from the water placing themselves in danger.
"FSR Jet ski supported by Boat returned the item to its owner on land.
"FSR volunteers would like to acknowledge the two members of the public who used the lifebuoy to bring the person ashore having spoken to them at the time.
"Appreciation to PSNI, and CCTV for there assistance with both incidents."
If you need support and help please don't do it alone reach out:
Lifeline 0808 808 8000
Samaritans 116 123
Tags: