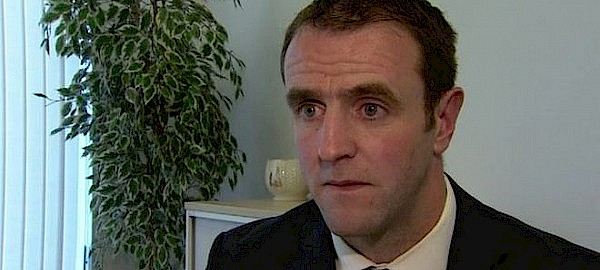 SDLP Social Justice Spokesperson has called for long-term investment for the Community Crisis Intervention Service in Derry, which he argued is needed now more than ever in a post-Covid landscape.
Mr Durkan has written to Health Minister Robin Swann, warning that the crucial mental health provision is at risk of collapse without immediate intervention from his department.
Said the Foyle MLA: "The Crisis Intervention Centre in Derry is at the brink of collapse – this is not new information and has been apparent for quite some time now.
"The service is struggling on a shoestring budget to provide critical support to our most vulnerable.
"Their work to date has been invaluable to every individual and every family they have helped in this city.
"This badly and sadly needed crisis intervention service was hard-won and must be protected at all costs.
"The simple reality remains that without further funding this centre will be forced to close its doors.
"Minister Swann recently announced a Mental Health Action Plan and at the beginning of this year the Executive established a taskforce on mental health.
"Welcome as these developments have been it is evident that tackling the scourge of poor mental health requires more than just talking shops.
"We need on the ground response, in the heart of our communities making real life changing, indeed life-saving differences to individuals and their families.
"The Health Minister has reiterated his steadfast commitment to bettering mental health here but we need to see action on these promises.
"Undoubtedly, this will prove an even more challenging prospect as we consider the far-reaching impact of the Covid-19 crisis on society.
"With this in mind, it is clear that community based mental health provision will prove all the more integral in the weeks and months ahead.
"To choose not to provide funding for this crucial crutch is ludicrous.
"People have had enough of empty rhetoric – it is imperative that the Department take a creative look at ensuring the continuation of this service.
"Clearly, this piecemeal approach- as has been the nature of the funding so far – is not working.
"We need to see long-term investment for this life-saving community provision," added Mr Durkan.
Tags: