A large number of people from across Ireland joined the bishop for his first online pilgrimage over two days at the start of May.
Thousands of pilgrims visit St Patrick's Purgatory on Lough Derg in Co Donegal annually where they pray, fast and go without sleep for three days. Pilgrims walk bare-foot around a series of "stations" while reciting set prayers.
This weekend's virtual pilgrimage will take place on Friday and Saturday with those taking part urged to follow the elements of the actual pilgrimage.
A spokesman for Bishop McKeown said: "This time of prayer and penance at home will take its shape from core elements of the three-day Lough Derg pilgrimage.
"Each person is invited to participate in whatever parts of the penitential virtual pilgrimage that they feel able to adopt.
"If anyone is suffering from weaknesses or ill health, they should not over-exert themselves."
The spokesman said those taking part in the pilgrimage should fast from midnight on Thursday until after 6 am Mass on Saturday morning.
"The Lough Derg fast consists of water or black tea or coffee (no milk or sugar) with dry bread, toast and oatcakes, one time during the day.
"Pilgrims can drink water, tea or coffee anytime," he said.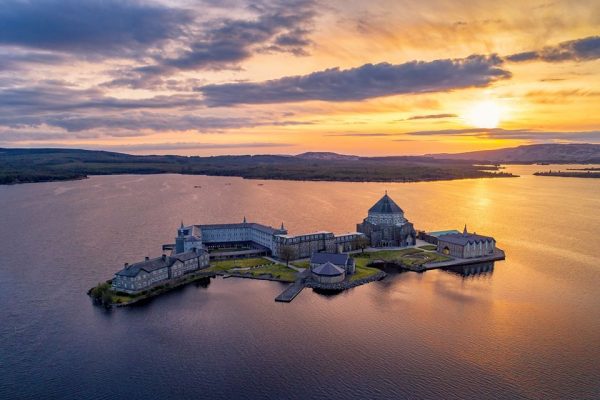 Those taking part should pray three "stations" at home during Friday, at 8.30 am, noon and 6 pm.
They can join Bishop McKeown as he prays the stations via webcam.
Dr McKeown will remain in St Eugene's Cathedral on Friday night.
He will lead four further stations on webcam and ending with Mass at 6 am on Saturday, May 30.
Tags:
BISHOP of Derry Donal McKeown is to hold the second of his virtual Lough Derg pilgrimages this weekend.