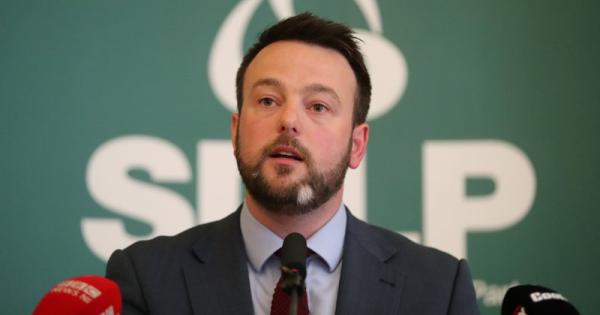 SDLP Leader Colum Eastwood has said that the British Government's authority lies in tatters after Boris Johnson's decision to put the job security of Dominic Cummings above public health guidance.
The Foyle MP said that the loyalty of political leaders must be to defending public health, not defending the actions of their friends.
Mr Cummings is to make a statement this afternoon on the lockdown breaches and face questions from the press.
Said Mr Eastwood MP: "Virtually every member of the British Government has, this weekend, debased themselves and their offices by showing blind allegiance to an unelected adviser rather than defending their own pandemic health guidance.
"By making the political choice to defend the job security of one individual rather than his government's public health guidance, Boris Johnson has sent a very clear message to the public – saving Dominic Cummings skin is more important than saving lives.
"It is an appalling abdication of responsibility and his government's authority now lies in tatters.
"And we are now left in the perverse position where there is likely to be a more fulsome investigation into a tweet critical of the government than into the behaviour of Johnson's most senior adviser.
"There must be an independent investigation into this matter. It should include what information was communicated to Boris Johnson and when.
"This crisis is continuing to claim lives.
"People need to know that the sacrifices we're all making – being separated from family and friends in traumatic circumstances – is not in vain.
"They need to know that the privileged Tory elite are not immune from accountability or the rule of law."
Tags: