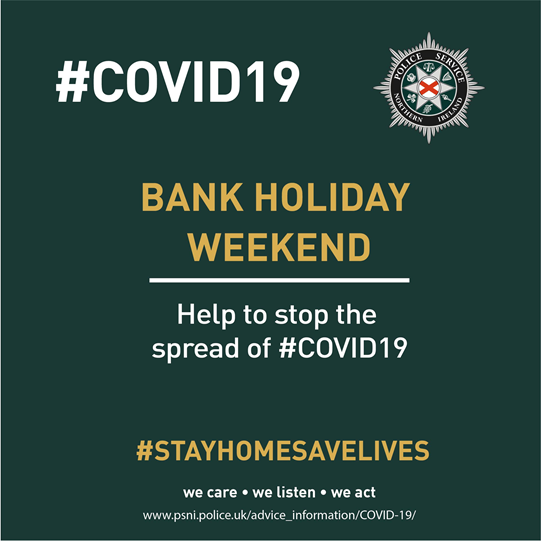 THE PSNI has urged people not to travel to beaches or beauty spots for their daily exercise today, bank holiday Monday.
The warning comes after the police said they received reports of "large numbers of people visiting local beauty spots and parks" on Sunday.
Social distancing may not be possible "where large crowds are gathered", they said.
People are allowed to meet outdoors in groups of up to six as part of lockdown restrictions.
Reports over the weekend indicated particularly large numbers of people gathered in coastal areas.
The PSNI said: "We would like to remind everyone of the advice from our public health partners and Northern Ireland Executive about social distancing and movement.
"We would encourage people not travel to popular beaches or beauty spots for your daily exercise if it is not necessary, as social distancing may not be achievable where large crowds are gathered.
"Please help us by staying at home as much as possible so that we can be sure our roads, streets, villages, towns and cities are safe for everyone and so that we can all maintain a safe social distance.
"Each of us can play our part to help prevent the spread of #COVID19, protect the NHS and save lives and it is important we continue to adhere to Northern Ireland Executive regulations."
Cara Hunter, an SDLP MLA for East Derry, said there was a "mass increase in traffic" in Portrush over the weekend and no space on the footpaths for people to social distance.
"I had received multiple calls from people in the local area about their growing concerns," said Ms Hunter.
"Some of the vehicle registrations were from 80, 90 and 100 miles away."
She added that there are no public toilets, which means there is a hygiene issue too.
She said she understood there will be a police presence at Portrush on Monday to monitor numbers and social distancing.
Tags: