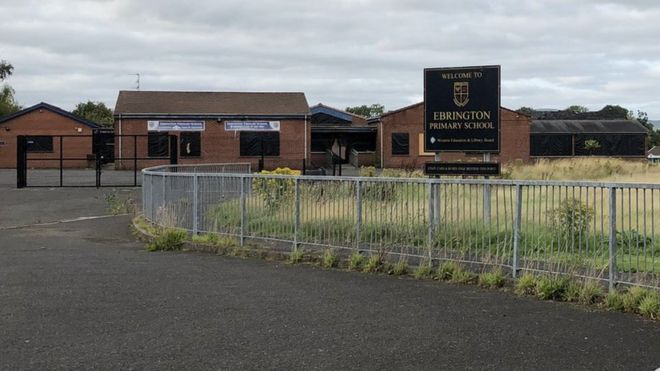 A DERRY principal has said his teaching staff are very anxious about how to maintain Coronavirus control measures when pupils return.
Brian Guthrie, the head teacher of Ebrington Primary School, said early years classes were particularly concerning.
Schools here have been closed since March.
Education Minister Peter Weir said last Thursday that some pupils will return in late August with a phased return for the remainder.
Mr Guthrie said schools face new challenges in the months ahead.
He told the Belfast Telegraph: "Lots of our schools do start back at the end of August anyway, but this year it will be about how we do it.
"You just can't do social distancing in a foundation stage classroom when that curriculum is based around play, teaching children how to share, so that is the big difficulty and how to stop the children from touching their own faces never mind the faces of the other children.
"I have had discussions with staff who are feeling very anxious and stressed about what the new school year will look like.
"Even when it comes to requisitions, we are looking at a tray for each child so each child can have their own set of belongings without the need to share.
"All this from budgets that are already operating in a deficit and even with school equipment used at home there are questions about the cost of repairs if something goes wrong with that equipment while it is out of the school.
"Things change every week, we are trying to plan for different scenarios.
"But the goalposts are constantly being moved, so it is really difficult."
Tags: