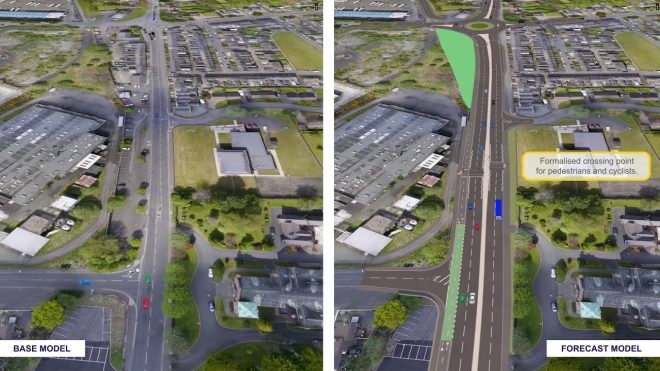 SINN Féin'S Martina Anderson has said that the goal of tackling regional inequality needs to be an integral part of the Departments of Infrastructure plans moving forward.
The Foyle MLA stated: "In awaiting the Infrastructure Minister's spending plans for capital works, it is vital that these projects that address regional inequality are a key priority for the minister when deciding on her funding allocation.
"Projects such as the A5 and A6 are executive flagships, and are vital for improving connectivity, road safety and changing the economic fortunes of the north west.
"Meanwhile, other projects are of interest to those in the north west.
"These include the A2 Buncrana road, the Ballykelly bypass and the phase 3 Derry-Belfast rail works, and people would like to see progress on these schemes.
"I look forward to scrutinising the Infrastructure minister's spending plans while continuing to raise the vital issue of tackling regional inequality, of which infrastructure has a central role to play."
Tags: