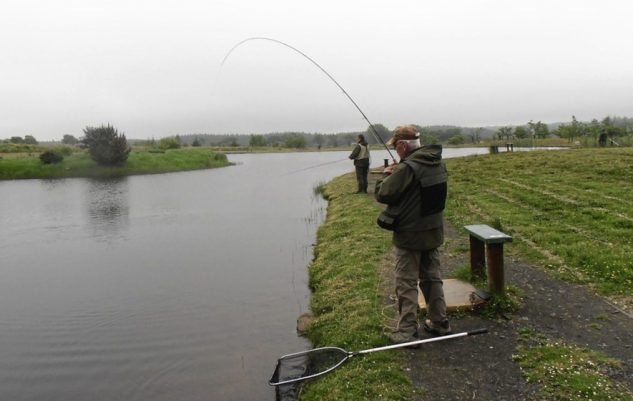 RESTRICTIONS on angling are to be eased from Monday, May 18.
Recreational fishing will be allowed in designated areas as long as social distancing of two metres is observed.
Agriculture and environment minister Edwin Poots has confirmed that the Public Angling Estate (PAE) will gradually reopen to local anglers from Monday, May 18 as part of the easing of Covid-19 lockdown regulations.
There are 30 PAEs across the North of Ireland but anglers have been encouraged to use facilities local to them and not to travel long distances.
Parking facilities will also remain closed until May 27.
Glenowen Fisheries, which is based within Creggan Country Park, will be among the local facilities to re-open next.
Anyone who wants to go angling on Monday will have to pre-book and pre-pay.
Welcoming the reopening of fisheries, the chairman of the Ulster Angling Federation, Gary Houston, explained that the organisation had made representations to Mr Poots as to how they would safely reintroduce fishing.
"We are delighted that the Minister has stepped forward," he said.
"We put a plan to him of how we would reopen angling safely under the present difficulties.
"We wouldn't be asking for it to be reopened if we didn't think it would be safe. Angling is usually a solitary sport anyway so people aren't really together.
"We will be putting out guidance to clubs and individual anglers telling them to carry hand sanitiser just like you would be if you're going into a shop."
Tags: