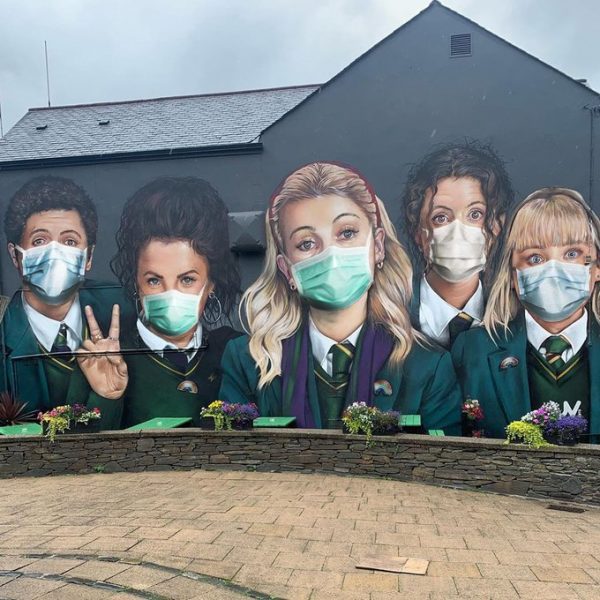 A PROMINENT US politician has admitted his love of the Channel 4's hit comedy series Derry Girls.
Congressman Brendan Boyle said he was a big fan of the show and was particularly pleased that it had referenced "Killybegs" in one episode.
Following huge success when it was first broadcast in Ireland and Britain, the Lisa McGee-written comedy enjoyed international popularity when it was broadcast worldwide on Netflix. Derry Girls focuses on the 1990s adventures of schoolgirls, Erin, Orla, Clare and Michelle and her English cousin James.
A Democratic Party member of the US House of Representatives in Philadelphia Congressman Boyle (42) has strong Irish links. His father Francis was originally from Glencolmcille in Co Donegal while his late mother Eileen's parents were from Co Sligo. Congressman Boyle is the only member of the US Congress with an Irish-born parent.
The congressman is a regular visitor to Donegal with his brother Kevin who is a member of the Pennsylvania House of Representatives.
Their father, Francis, is an Irish immigrant who came to the United States in 1970 from Glencolmcille in Donegal,
Francis Boyle spent his entire life working as a janitor for the South Eastern Pennsylvania Transportation Authority.
At a civic reception in Donegal in his family's honour in 2015, Mr Boyle pledged to help anyone coming from "Donegal or any of the 32 counties".
In a Twitter post yesterday, Friday, the congressman admitted his love of the Channel 4 comedy.
"Big fan of #DerryGirls. Class. Given my family background, especially loved the Donegal reference in season 2.
"I think it's the first time I've ever heard Killybegs referenced in a tv show. @LisaMcGee."
As the popularity of Derry Girls continues to grow, the show was also adopted as a specialist subject by a contestant on last Monday's broadcast of the BBC Mastermind quiz.
Filming of the third series of Derry Girls was to have taken place in the city in March
But this had to be postponed due to the Coronavirus outbreak and filming could restart over the summer once the lockdown restrictions are eased.
Tags: