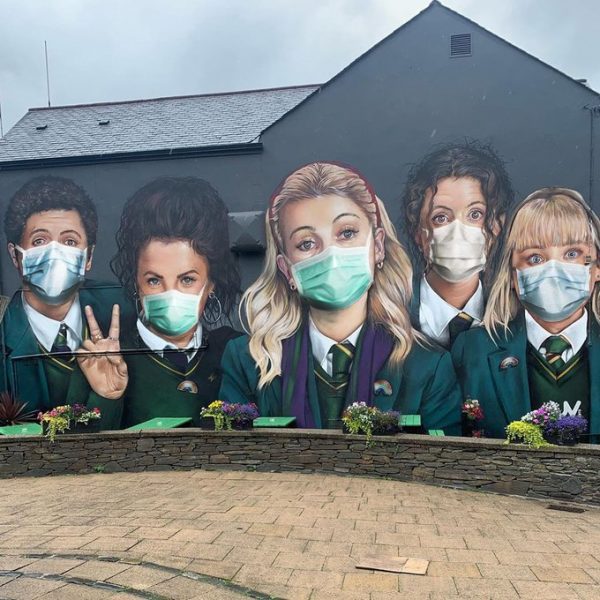 IT has become an iconic mural in Derry over the past 15 months.
Now a mural of the cast of Derry Girls on the side of Badger's Bar and Restaurant in the city has been updated by street arts UV Arts CIC to show Erin, James (wee English fella), Clare, Michelle and Orla all wearing face masks.
Posting the image on Twitter, UV Arts say: "Derry girls, and the wee English fella have been doing their bit to stay safe and stay at home, just like you!
"Uppa NHS and a massive thank you to all our keyworkers and volunteers for the epic work they're doing!
@dcsdcouncil @Derryvisitor @Channel4 @4Creative."
Filming on a third series of Channel 4's hit comedy which had been due to start in Derry recently was put on hold because of the Coronavirus outbreak.
Tags: