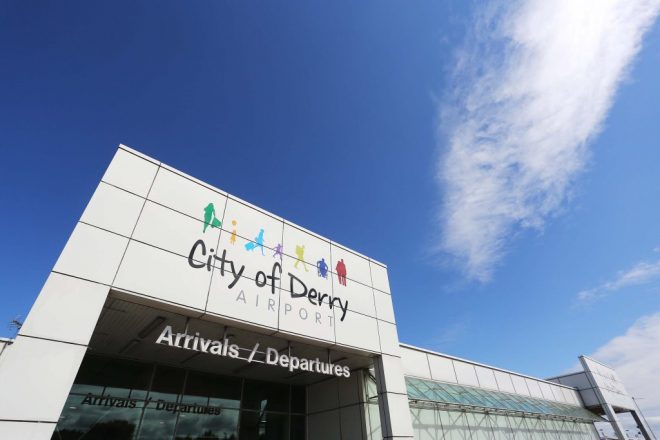 SDLP Leader Colum Eastwood has called on the British Government to release vital support for airports, seaports and the freight industry which have been badly impacted by the Coronavirus crisis.
The Foyle MP said that Chancellor Rishi Sunak needs to understand the importance of connectivity to the North's economy and urgently bring forward a package to support vital sectors.
Said Mr Eastwood: "The outbreak of COVID19 has led to serious and systemic challenges across these islands, it has rewritten the way we live and it will rewrite how governments work.
"Time is now running out, however, for the British Government to bring forward an urgent support package for our air and sea ports and our freight industry.
"Connectivity is critical to the North's economy but I'm not sure that has registered in London despite the significant efforts made by Minister Nichola Mallon at the Executive and with her counterparts across these islands.
"Social distancing is the right course of action. But we have to acknowledge that it has a particular and significant impact on transport businesses.
"We cannot let our regional airports go under. Further isolating communities across the north will make the economic impact of Coronavirus exponentially worse, suffocating opportunities and further entrenching pandemic poverty.
"Additional support is now needed for City of Derry Airport, Belfast City Airport and Belfast International Airport.
"While the SDLP has tried to offer what support we can in the Executive, clarity is now needed from the British Government on what financial support will be made available for ports and the freight industry.
"There is no time left to lose.
"An airports and ports package and financial support for our freight and haulage industry is urgently needed.
"The SDLP will continue within Government, within the Assembly and at Westminster to make the case for a united, islands-wide approach to protecting our communities and the inter-connectedness of these islands," added the Foyle MP.
Tags: