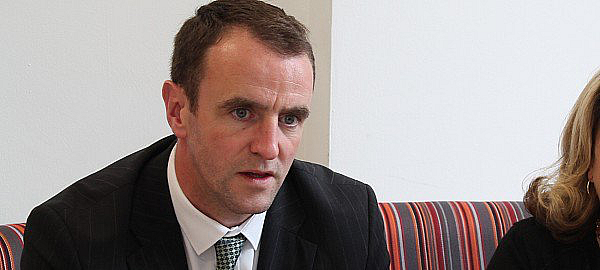 SDLP Social Justice spokesperson Mark H Durkan raised the issue this morning of students in housing stress and financial hardship with Communities Minister Deirdre Hargey MLA.
Speaking at the Communities Committee this morning, the Foyle MLA said: "Like colleagues right across the Assembly, my office has been inundated with queries from students in housing and financial stress, as a result of the Coronavirus.
"Many students have been forced to move out of student accommodation, have lost their job and income source, and have had to move home."
"It is not acceptable that students should have to continue paying rent for accommodation that is not being used, through no fault of their own.
"The Communities Minister should urgently consider implementing rent suspension through the duration of this crisis and penalty free termination of housing contracts.
"A rent freeze would also be appropriate to ensure that when this pandemic ends, landlords cannot unfairly increase the rent for next year.
"This is a difficult time for everyone and it is important to recognise that many landlords are showing goodwill and engaging positively with their tenants to find a resolution.
"This is to be welcomed and I would encourage all to continue working positively together. The only way we will get through this is together.
"I also engaged with the Minister about allowing students access to universal credit, as many have lost their jobs in retail or hospitality, which are a financial lifeline for many students.
"I welcome the fact the Minister agrees with me, and colleagues on the Communities Committee, that this is a serious issue.
"I look forward to her acting to ensure no student is financially penalised as a result of COVID-19.
"It is crucial the Department for Communities communicates with students and landlords, to ensure both groups are fully aware of what financial and practical support they can avail of at this time of great uncertainty."
Tags: