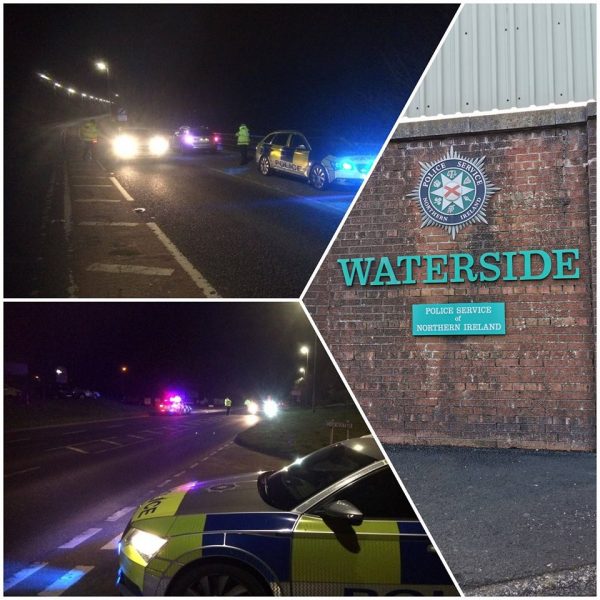 POLICE in Derry have praised the public for adhering to the strict lockdown messave of social isolation and staying at home to save lives and only to go out for essentials or for exercise.
But for some the message is not getting through and continue to drive around the city under the influence from either drink or drugs.
One such motorist will soon face the local courthouse after processing at Strand Road police station.
PSNI Foyle say on its Facebook page: "Waterside NPT were out patrolling last night to ensure everyone's safety during COVID-19.
"The majority of our streets were empty and we would like to say thank you for playing your part.
"We had to remind a few people as to how we can stay safe by adhering to the direction given by our government.
"We came across one car during our travels which was driving erratically.
"As it happened, the driver found himself being arrested for a number of offences including Driving Whilst Unfit through Drink or Drugs and having Possession of Controlled Drugs.
"He spent the night in a cell and is assisting us with our enquiries.
"We are here to keep this community safe.
"Even in this current climate, we will continue to carry out proactive operations to rid our streets of illegal drugs.
"We Care. We Listen. We Act."
Tags: