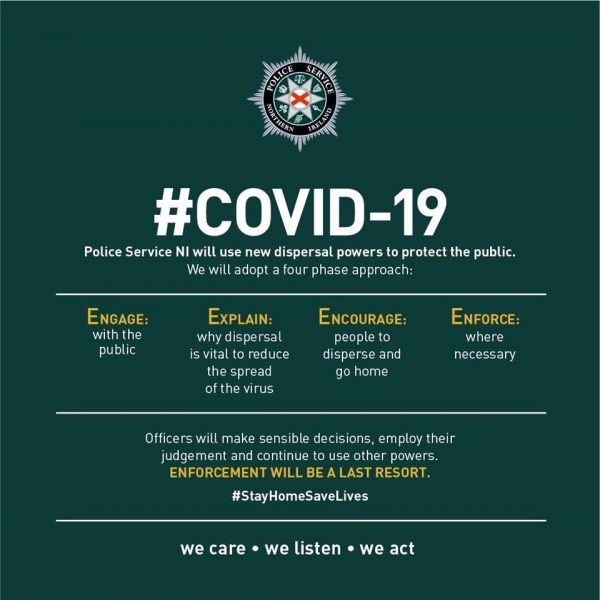 POLICE in Derry say they will take action against those who fail to heed new regulations to help combat the spread of Coronavirus.
The new powers were brought in as some people were failing to head the warnings about staying at home and not adhering to the two metre social distancing advice.
PSNI Foyle say: "Reluctantly the Police Service will assume new powers to protect the health of our community as together we battle COVID-19 so please #StayHomeSaveLives.
"If you fail to follow the NI Executive regulations, the Police will as a last resort use enforcement to ensure social distancing in order to protect your health and the health of others.
"Use common sense and follow the NI Direct advice which can be found here: https://www.nidirect.gov.uk/campaigns/coronavirus-covid-19
The advice is simple: Stay at home. Work from home if you can. It will save lives and put less pressure on our hospitals and frontline health workers.
Tags: