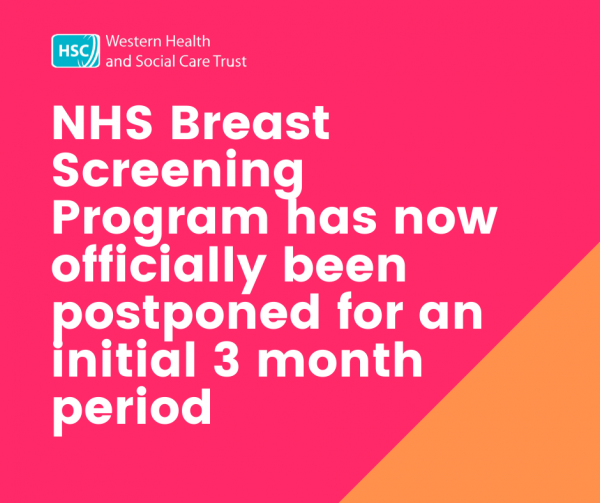 THE NHS Breast Screening Program has now officially been postponed for an initial three month period as directed by the Director of Public Health Agency.
Anyone who has an appointment is asked to contact the Western Trust's Breast Screening Team at Altnagelvin Hospital to ensure they have your up to date contact details.
All appointments will be rescheduled in due course.
This also applies to anyone under surgical review and Family History programs that get annual mammograms.
For further information contact the breast screening unit at Altnagelvin Hospital on: 02871 61 13 63.
Or email: Altnagelvin.BreastScreening@westerntrust.hscni.net
Tags: