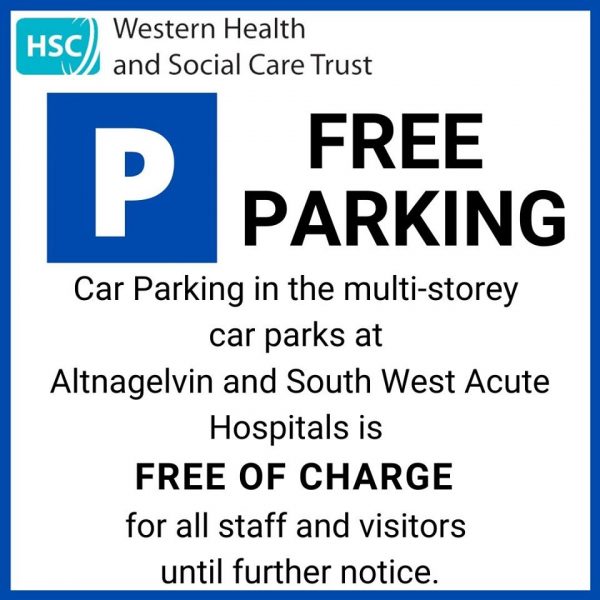 THE Western Health and Social Care Trust is giving free parking to staff during the Coronavirus pandemic.
The free parking will be at Altnagelvin and South West Acute hospitals.
The Trust said in a statement today: "We appreciate that all staff and sites are facing a very difficult time now and in the coming weeks.
"We would like to do everything we can to help and support staff.
"For the next few weeks we will be opening the Multi storey car parks on both the Altnagelvin Hospital site and the South West Acute Hospital site free of charge to reduce the pressure of accessing car parking on site.
"We will continue to monitor the parking on site and review this again in a few weeks."
Tags: