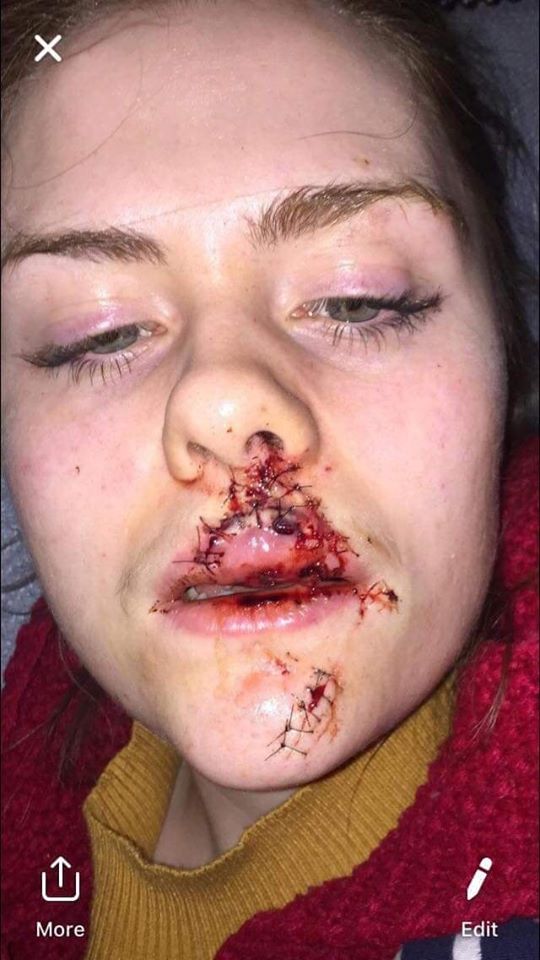 A young woman who suffered serious facial injuries in an assault after she intervened when a car was being driving erratically in Derry has said she and her partner have been overwhelmed with the support they've received.
Saoirse Smith and her partner Hollie Semple posted pictures on social media showing the injuries when they were attacked at Clon Daragh last Saturday.
Ms Smith lost two front teeth and suffered serious injuries to her mouth and chin requiring 22 stitches.
The couple, and another man, were attacked when they tried to stop a car driving in an erratic manner.
The images prompted a huge response on social media and responding on Facebook, Ms Smith said she and her partner were overwhelmed by the supportive comments.
Earlier this week Derry district judge Barney McElholm said if anyone is charged in connection with the assault, he would send the case direct to the Crown Court.
He was speaking during the case of Eoin McBrearty (19), of Rathkeele Way in Derry, who was brought before the city's magistrate's court charged with breaching bail.
A police officer told the court that a witness placed McBrearty in a car which was being driven erratically in the Clon Dara area.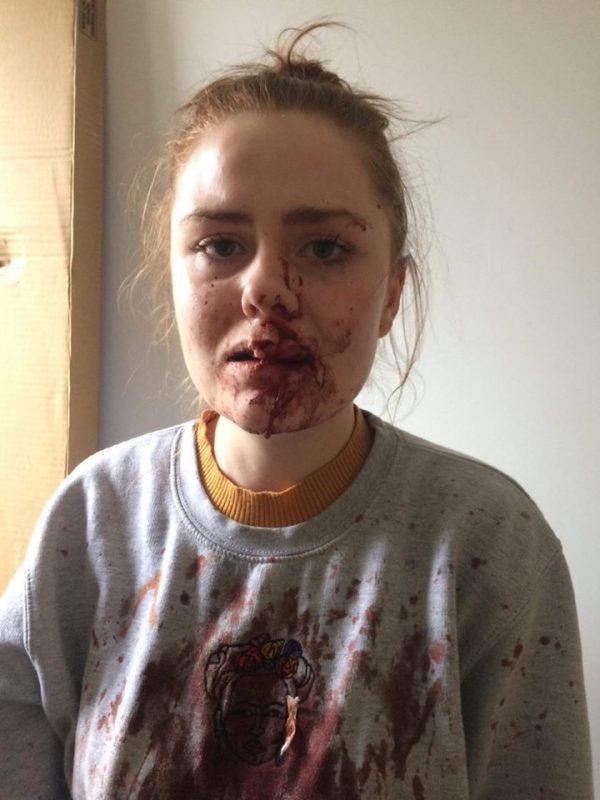 The officer said when two young women remonstrated with the occupants, they were assaulted with one receiving 22 stitches.
The court heard that McBrearty was arrested in connection with offences and bailed.
It was claimed that he breached bail by not signing on with police and not residing at his address. He was also said to have breached bail by allegedly driving which he is prohibited from doing.
Judge McElholm described the incident in Clon Dara as "horrendous" and said he would refuse jurisdiction of the lower court if anyone was charged in connection with it.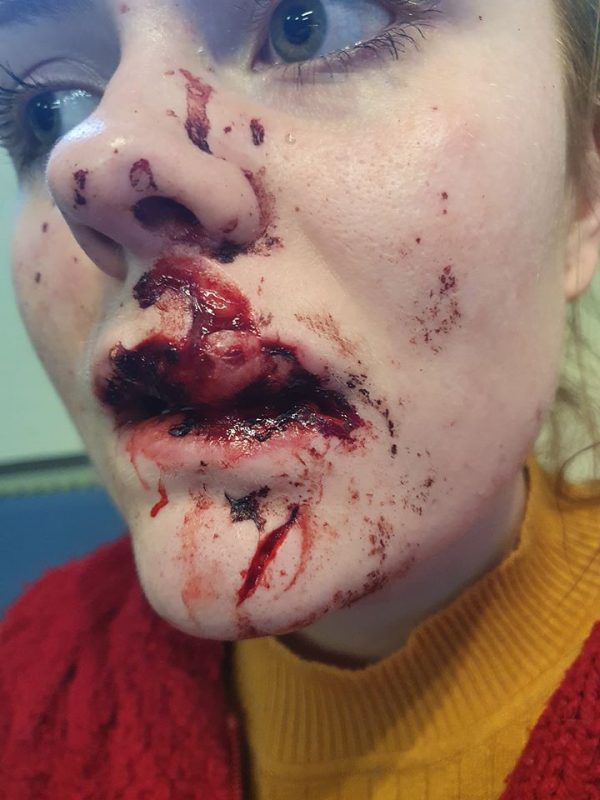 Defence solicitor Paddy MacDermott said McBrearty had not caused the injuries and while his client would maintain that he was in the car and had exited from the driver's door, he had not been driving.
Judge McElholm said that the two women had been doing their public duty.
He revoked bail and remanded McBrearty in custody to appear again on March 12.
Tags: