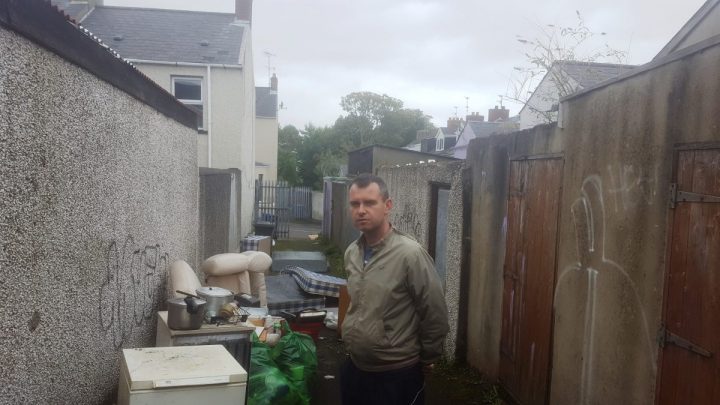 SINN Féin Councillor for Rosemount and the Lower Strand areas Michael Cooper has welcomed confirmation that the Glen Development Initiative (GDI) have been recommended for funding through the local councils Community Planning process.
This will help to launch a new project which will see the mews lanes in Rosemount, Glenview, Lower Strand and Pennyburn cleaned on a regular basis.
He said this would allow residents to take ownership of their mews lanes and to fight back against the blight of fly tipping which has affected all of these areas for a number of years:
Councillor Cooper said: "I have been working with the Glen Development Initiative for several years seeking funding for this type of scheme to discourage fly tipping in the mews lanes whilst also encouraging their positive use by local residents.
"I am delighted that they have been recommended for support through the councils community planning process which will enable them to work with residents to clean these mews lanes and return them to a condition that residents can be proud of and not somewhere they want to avoid.
"Over the next few months the lanes will be given a deep clean after which the GDI will be engaging with residents to develop proposals for the lanes to be used by themselves for recreational purposes and to further discourage fly tipping in future."
Tags: