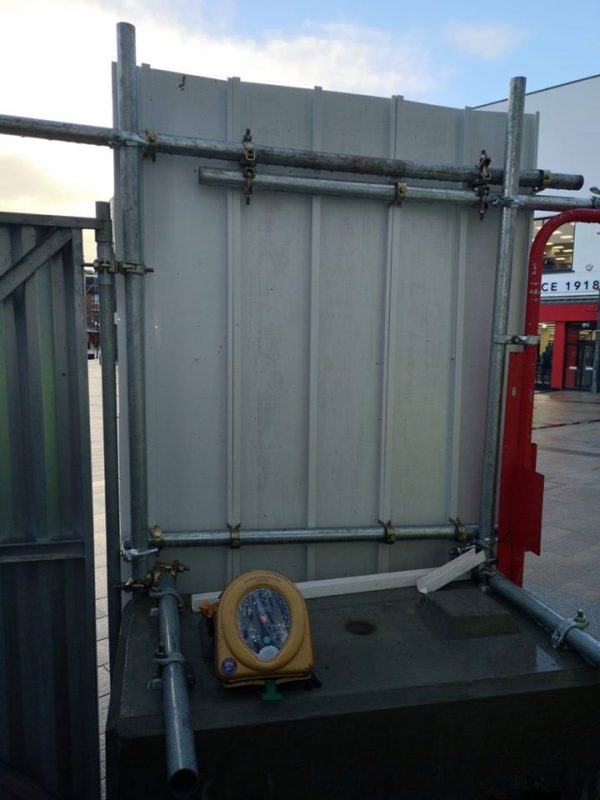 POLICE are investigating after a life-saving defibrillator was stolen from its cabinet in Derry city centre and later found 'chucked' on a building site.
The incident of theft and criminal damage happened on Sunday, February 9, in Guildhall square.
Police say they "disgusted" at those behind theft and criminal damage to the defibrillator and have asked anyone with information about those behind to contact them immediately.
An officer writing on PSNI Foyle's Facebook page said: "Defibrillators. Life saving equipment, yes?
"So what on earth possesses someone to break open the VERY EXPENSIVE cabinet they are kept in.. take out the VERY EXPENSIVE piece of LIFE SAVING equipment and chuck it in to a building site!?
"We are investigating the criminal damage and DESTRUCTION of said life saving equipment which is stored in a cabinet in Guildhall square just opposite the Myspace building.
"This occurred yesterday the 9th of February sometime between 1000 and 2300 hours.
"We are reviewing the CCTV In the area but are imploring any potential witnesses to come forward with information that could assist.
"I, personally, have attended numerous calls where a defib has been critical in saving a life. One bit of kit that turns a knock on the door to inform next of kin to a hospital run for recovery and treatment.
"This piece of equipment is supplied by the City Center Initiative. It's going to cost over £2500 to replace it. It will take time to repair and replace.
"This is a piece of equipment that was placed for EVERYONE to use in an emergency. And it has been destroyed.
"I'm not even sorry for the long post. I am disgusted.
"Please phone 101 quoting CC1670 9/2/20 with any information."
Tags: