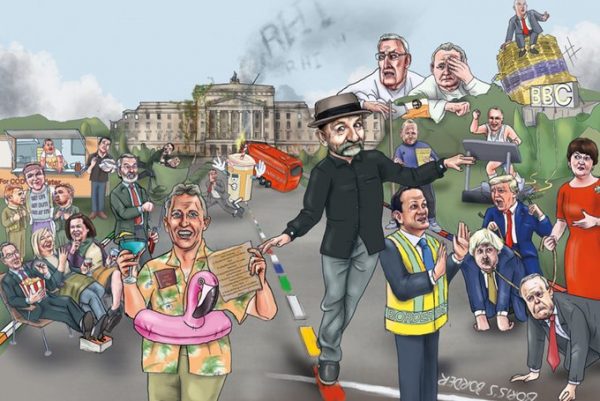 COMEDIAN Jake O'Kane will bring his brand new show 'Walking The Line' to the Alley Theatre this Saturday, February 1.
The show sees the North of Ireland's most popular comic once again cast his eye over the events of the last year.
As always, nothing and no-one are beyond attack as Jake continues his sixth year of sell-out tours.
Jake's show is a mix of video, photos and general mayhem as he picks apart our dysfunctional society.
Jake will once again be ably supported by the talented Terry McHugh when they hit the stage this weekend.
If you've already seen Jake perform, you'll be back for more, and if you have yet to catch him live, don't wait too long to book as his shows sell out fast!
The Irish News describes Jake as 'an actor, a mimic, and an unstoppable witty, erudite man who has his eye on the ball and leaves our sides sore', while Belfast Live says 'from the moment he walked on stage, he had the audience in the palm of his hand. He could have just given them a look and everyone would have been in stitches'.
Tickets for the 8 pm show are £22.50.
They are available from the Alley Theatre Box Office on 028 71 384 444 or online www.alley-theatre.com
Tags: