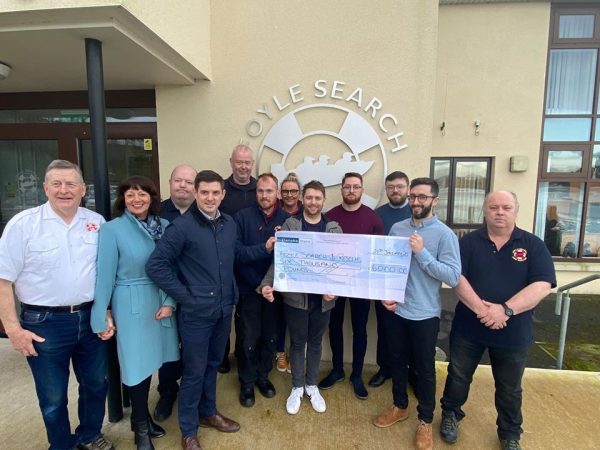 THE brave volunteers of Foyle Search and Rescue have had a massive cash injection in its work patrollin both on and off the River Foyle.
FSR relies entirely on charitable donations to provide its services 24 hours a day, 365 days a year.
It says on its Facebook page: "We would like to send out a massive thank you to all the guys who arranged a Charity Football Match In Memory of James Kelly and his 30th Birthday year.
"They raised an amazing £6000.00 and presented this to ourselves yesterday.
"Thanks again to everyone involved in the event and everyone who supported this group of friends and family.
"We appreciate all your support to our charity."
Well done to all those involved in raising this much needed cash to help Foyle Search and Rescue keep people safe in and around the River Foyle.
Tags: