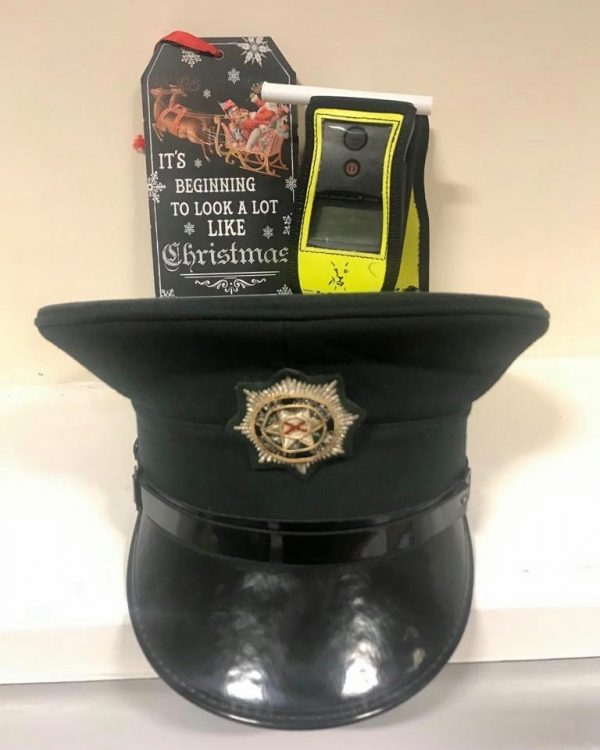 THE message of don't drink and drive is still not getting home to some selfish motorists in Derry.
Over the past few days, police launched its Christmas and New Year operation to carry out widespread checkpoints to catch those driving under the influence of drink or drugs.
During last year's festive crackdown, 322 people were arrested for drink driving across the North of Ireland.
The youngest was a 14-year-old boy while the oldest was aged 83.
And last night, a police patrol in Derry arrested a motorist on suspicion of driving with excess alcohol in their blood.
An officer writing on PSNI Foyle Facebook's page said: "I was on the radio with Chief Inspector Hunter earlier and he made a point of explaining that we will be out targeting drink drivers.
"So, true to his word, the Chief sent out Ballyarnett Neighbourhood Team 👮🏻‍♂️ on a proactive Preliminary Breath Test Operation.
"We had four hours set aside and four different locations to target.
"Within 20 minutes of arriving at Location 1 we made an arrest for Drink Driving and took the suspect to Strabane Custody for processing
"I can't state it any clearer: Never Drink And Drive. Just don't even risk it.
"You'll see a lot more of these types of Operation in the lead up to Christmas and New Year.
"Don't be the next arrest."
Tags: