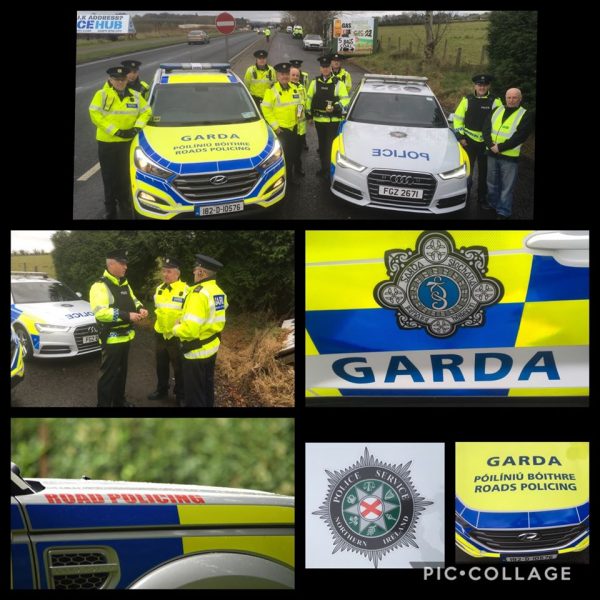 IT is that time of the year again when police on both sides of the border team up for a festive crackdown on selfish drink drivers.
PSNI Foyle say that Road Policing Officers from Maydown met up with colleagues from An Garda Siochana Roads Policing Unit today to launch our joint, cross border Christmas Drink Driving campaign.
A Derry police spokesperson said: "All over Christmas and the new year our patrols will be co-ordinating with patrols in Donegal to deter and detect those who put lives at risk by drinking and driving.
"Our message is the same – Never Ever Drink And Drive."
Last year, across the North of Ireland 322 people were caught under the influence of either drink or drugs during the Christmas and New Year period.
From the end of November 2018 to 1 January 2019, 11,500 people were stopped and tested by police.
The youngest drink driver was just 14 and the oldest was 83.
Assistant Chief Constable Alan Todd said just one drink could kill and urged people to plan their journeys home safely during the festive period.
"That's 322 people who'll be put before the courts, 322 people who will lose their licences, 322 people who will have a range of consequences around social embarrassment, potentially losing their jobs, certainly facing retest before being allowed back on the road and facing significantly higher insurance bills," said ACC Todd.
"But, in many ways, those are the lucky ones that we caught before they were involved in either killing or seriously injuring a fellow road user, in which case they could be looking at a prison sentence."
Tags: