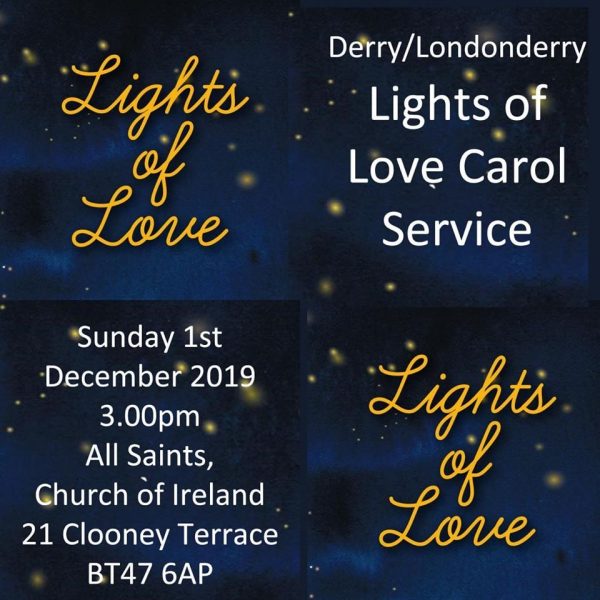 SANDS NI are inviting bereaved parents to come along to an afternoon of carols, readings and music.
Parents, family and friends are invited to buy a toy for the age their child would be this Christmas, wrap it, label it, boy/girl/age and place it near the Christmas tree during the service.
The first service takes place this Sunday, December 1 from 3 pm at All Saints, Church of Ireland in Clooney Terrace.
All toys will be donated to a charity that supports families in need, so your child could help brighten up another child's Christmas.
Message cards will be available to write a message to your baby and place on the Christmas Tree.
Dates:
Derry – Sunday, December 1, from 3.00 pm @ All Saints, Church of Ireland
Enniskillen – Friday, December 6, from 7.30 pm @ St Mccartin's Cathedral
Omagh – Sunday, December 8, from 7.30 pm @ Clogherny Parish Church, Beragh
Tags: