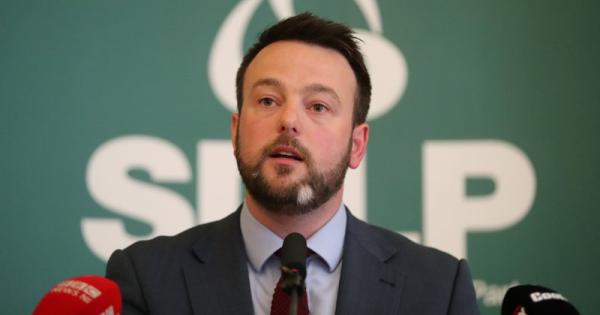 SDLP Leader Colum Eastwood has urged men to talk about their mental health and emotional well-being.
Mr Eastwood said that Northern Ireland needs mental health services that support people experiencing trauma at the point of need.
Speaking on International Men's Day, the Foyle MLA said: "In communities across Northern Ireland, there is a silent crisis that is taking lives and tearing families apart.
"People are in despair and when they ask for help, too often our health service is unable to provide the support that they need. That has to change.
"The reality is that men in our communities are significantly less likely to access mental health services.
"74% of people who took their lives in 2016 here were men.
"It's time to break that stigma.
"As the leader of a political party, as a father, a husband, a brother and a son, I'm pledging to do all I can to make it easier for men to talk openly about the challenges we face.
"But more than that, I pledge to make support for people in despair a priority for the SDLP.
"It's hard enough to get people to talk about their problems.
"It is unacceptable that when someone has made the difficult decision to admit that they need help, we are unable to offer them the acute support they need.
"That demands a rethink about the model for mental health intervention.
"The SDLP is committed to reshaping mental health services hand in hand with practitioners and service users to deliver more for those in needm," added the Foyle Wesminster election candidate.
Tags: