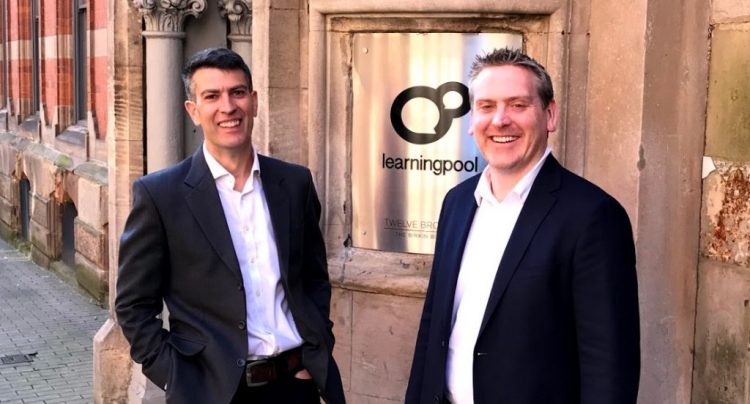 A Derry-based online learning provider is one of seven companies from the North West travelling to the US next week as part of a joint trade mission between Derry City and Strabane District Council and Donegal County Council.
Learning Pool, based at the Old City Factory in Patrick Street, employs 200 people and offers pioneering technology and creative content to two million learners across 21 countries.
While the company already has a base in Boston and works with over 30 North American companies, offering various learning technology e-learning solutions, the Chief Executive Paul is very keen to further expand into the US market and is hoping participation in this cross border trade mission will assist them in doing just that.
"Since our recent acquisition of HT2 Labs we've gained a US headquarters in Boston, MA. This base gives Learning Pool a fantastic opportunity to service our existing Fortune 100 clients such as AT&T, Walgreens Boots Alliance and Dell.
"It also provides us with a huge opportunity to significantly grow our US customer base and being part of the trade delegation will greatly assist us in promoting our brand and building our network of contacts in the US.
The Trade and Investment mission will run from 11-15 November and be led by Derry City and Strabane District Council and Donegal County Councils and will include third level and further education providers and development organisations including the Ulster University, Letterkenny Institute of Technology, the North West Regional College, Donegal ETB and Catalyst.
The trip is part of the region's strategy to promote inward investment and provide local businesses access to potential export opportunity as well as build on the strong political, economic and cultural linkages already established in Boston and Philadelphia.
Learning Pool is just one of the companies travelling from Derry and Strabane and will be joined by O'Neill's, Humanity Cosmetics and Brand It Technologies while EKO Chute, MMG Welding, Wild Fuschia Bakery and Crolly Distillery from Donegal are also be taking part.
Paul speaking ahead of the visit says Learning Pool has a very unique business offering for the US market – "We currently work with more than 30 North American businesses across a range of sectors, including a number of familiar brands such as KFC and Pizza Hut, Macy's, the Royal Bank of Canada, Xerox and Valvoline.
"Our unique portfolio covers all major segments of the learning technologies market in a single point solution for e-learning.
"We will be actively promoting this to the US market and telling businesses there that they can have one contact for platforms, content and analytics that is backed up with a first class customer service."
Another key selling point for Learning Pool to its US customers will be its business success story.
Since 2006 the company has grown from a modest team of five to a market leader in the e-learning industry and employing 200 people.
The company's commitment to customer service and customer retention is also a key focus of their US business pitch.
So what will success look like for Learning Pool when they return from Boston next week?
"We really want to achieve an improved awareness and understanding of the Learning Pool brand and its products and services.
"We also want to be engaged in actionable meaningful conversations that will allow us to double our US customer base over the next 12 months," he added.
The US trade mission takes place from 11-15 November and is funded by The Executive Office and the Irish Government.
During the visit the participating businesses will meet with key contacts, explore and understand opportunities in the US market, develop in-market networks and build relationships with potential customers.
The civic delegation will meet with political representatives,engage with Philadelphia Council and diaspora connections from across the North West.
While in Boston they will meet the Irish Immigration Centre, State representatives at the State House and attend the official launch of the Harvard GSD Visit Atlas for a City Region project.
In addition to attending bespoke business to business meetings and engaging with potential investors and business connections, the delegation will attend a reception hosted by the Irish Consulate in Boston and be guests at the Golden Bridges Conference.
For more information on the trade mission visit www.irelandNW.com and follow the hashtag #IrelandNW19.
Tags: