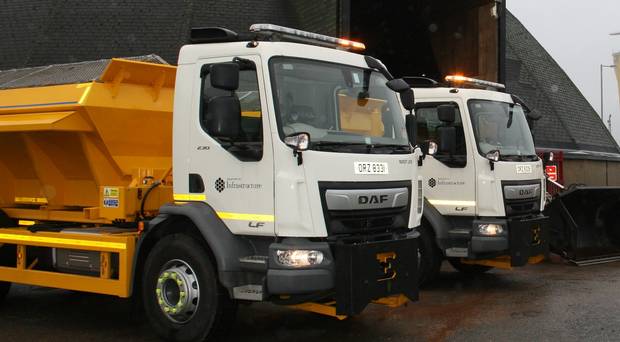 THE Department for Infrastructure has withdrawn a gritter vehicle from service after it was attacked in Derry.
The attack took place on the Aileach Road in the city on Friday.
On Twitter, a spokesperson said: "This has been reported to the PSNI.
"We are seeking assurances that staff can carry out these essential duties without fear of attack."
The PSNI has not yet responded to the incident.
Tags: