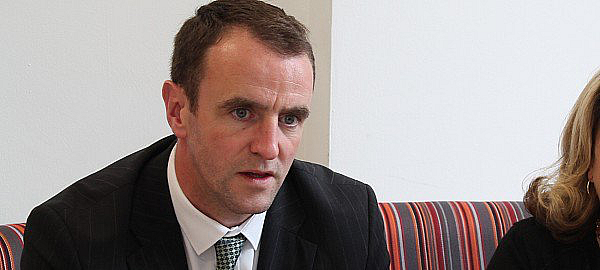 SDLP Health Spokesperson, Mark H Durkan has expressed the SDLP's strong support for the Royal College of Nursing (RCN) decisive vote on strike action for the first time in its 103-year history.
Said the Foyle MLA: "This strike is unprecedented in the history of the union and only serves to reinforce the severity of this situation.
"92 per cent of nurses who took part in the ballot voted to support strike action. Our nurses are at breaking point.
"This action is clearly a last resort for RCN and the nurses they represent but their attempts to negotiate have been exhausted.
"It is unforgivable that successive health ministers failed to heed warning after warning.
"This is where political stagnation and a poor handling of workforce planning has led us. Our workforce is no longer at breaking point but broken.
"I have demanded action on numerous occasions regarding the nurses' pay crisis and unsustainable agency spending.
"Our health service is operating under a 12% shortfall in the workforce – including 3000 unfilled nursing posts.
"This shortfall has exacerbated existing issues including lengthy waiting lists, difficulties accessing services and chronic absence of a medical school in Derry.
"Our agency bill stands at an all-time high. Money which would be better invested in our nursing staff whose pay continues to lag far behind their counterparts elsewhere in the UK.
"As pressure on acute services in our hospitals increases and as hard pressed staff are asked to deliver better results with fewer resources, it is outrageous that their selfless passion continues to be punished with a bad deal.
"We must demand better for a workforce who have dedicated their lives to the care of others rather than continue a system which forfeits their physical and mental well-being.
"This historic strike action proves we are living through arguably the worst crisis our health service has ever faced. Our nurses deserve better.
"The SDLP wholeheartedly support them in this difficult but necessary action," added the former Stormont minister.
Tags: