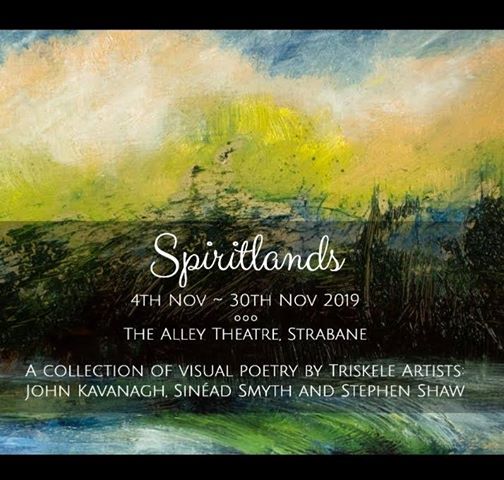 A collection of paintings called Spiritland inspired by the Northwest Homelands is being exhibited at the Alley Theatre in Strabane.
It opens this week and runs throughout November.
The collection of visual poetry is by Triskele Artists: John Kavanagh, Sínéad Smyth and Stephen Shaw.
Said John Kavanagh: "The collections celebrates the spititual connection with the deep natural northern worlds.
"And it invokes the spirit of landscape, animal, layer and land.
"Our lines are spirits, shifting borders drawn over our worlds to identify, outline and separate only to erase ane connect again
"All lands flow back to the beginning to the spirit."
Triskele Artists are three new talents from Derry and Inishowen.
The trio have been exhibiting together since 2017 and have shown their amazingly rich work in Belfast, Derry, Inishowen and Dublin.
They are delighted to be here in Strabane for this, their 7th show.
Enjoy the new talents of John Kavanagh, Sínéad Smyth and Stephen Shaw.
There will be special launch with the artists this Saturday November 9, at 3 pm at the Alley theatre gallery in Strabane.
Tags: