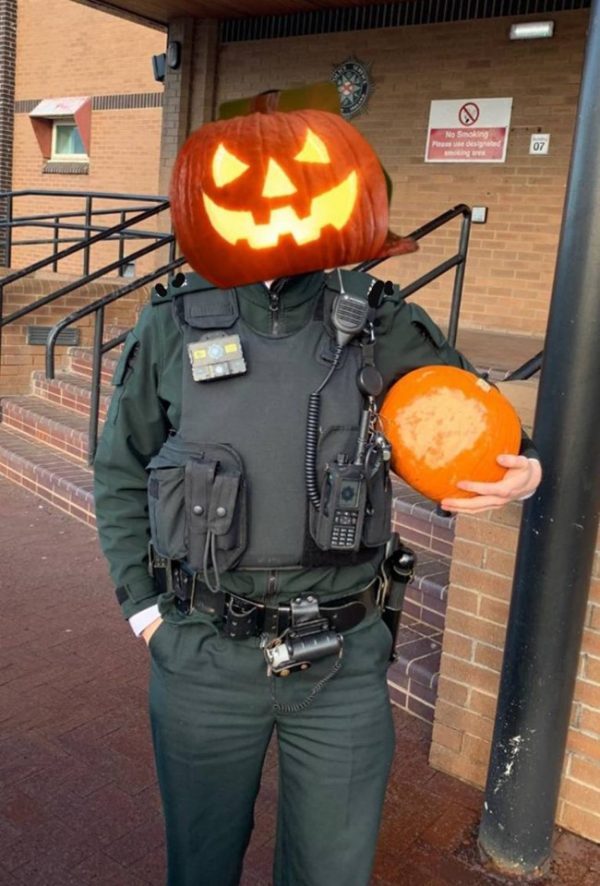 A NUMBER of youths have had to dig deep into the pockets and stump up for new pumpkins they had smashed up in Derry.
The pumpkins had been carved out, decoarated and left outside homes in the Waterside area for this week's Halloween celebrations.
And they had to apologise for their behaviour which had left young children in tears that their Halloween pumpkins had been destroyed.
An officer writing on PSNI Foyle's Facebook page says: "Smashing Pumpkins?
"No not the band. We recieved calls from concerned residents in the Waterside about youths destroying Halloween decorations left outside peoples homes.
"Decorations that kids have put all their creative little souls into carving, painting and glittering.
"Well. These youths didn't count on CCTV footage being captured and they certainly didn't count on the close proximity of our crew.
"With no complaints forthcoming a stern word was had.
"Apologies were very quick to come forward and new pumpkins bought to reimburse those lost.
"We all got in bother as children, but not at the expense of a toddlers tears.
"I implore our youth of today, be the leaders for the youth of tomorrow. Not another statistic in the justice system.
"On an other note I hope you enjoy the Halloween festivities folks!" the officer added.
Tags: