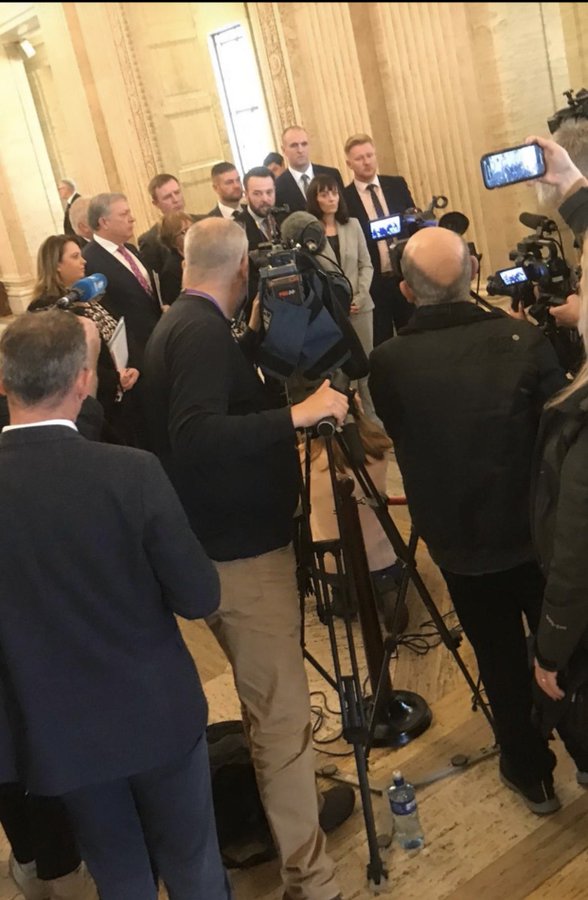 SDLP leader Colum Eastwood has led his party in a walk out of the Assembly today.
After 1,000 days of no Assembly, MLAs were recalled in a bid to overturn a law which comes to effect at midnight tonight.
Unionist parties, who oppose the upcoming liberalisation, triggered the recall with a petition.
Proceedings were delayed, amid reports of legal moves to block the changes.
The politicians who returned were told the assembly "cannot do any business" until a speaker is elected with cross-community backing.
Sinn Fein failed to turn up for the recall branding it as a "political stunt".
Shortly after proceedings began, the SDLP party walked out, leaving no nationalist representatives in the chamber, which meant no speaker or deputy speaker could be elected.
Mr Eastwood said: "The DUP have used the emotions and sensitivities of people on a deeply emotive issue in an attempt to establish a shadow Assembly that means they do not have to share power with nationalists.
"We will not allow it
"Today was a sham, a stunt, a joke. And it was important to call it out.
"If parties want to deal with these issues, they can form an Executive and deal with them.
"People wants to get back to work. They don't want us to pretend to get back to work."
DUP leader Arlene Foster said her party would use all its powers to overturn the new abortion law.
She then led her party out of the chamber and a short time after Speaker Robin Newton adjourned the plenary session.
A further planned plenary session on Tuesday has now been called off.
Tags: