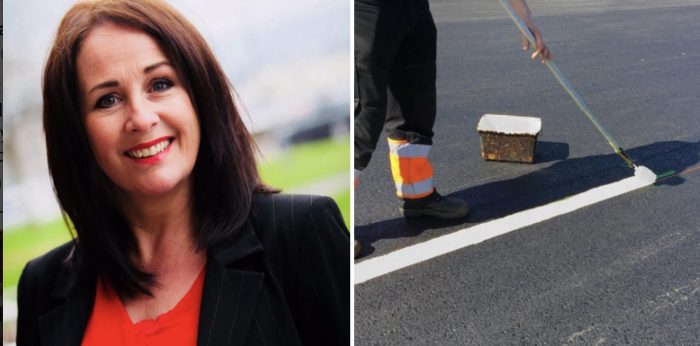 SDLP Councillor for Foyleside Shauna Cusack has spoken of her concern regarding the poor condition of the white line road markings in her constituency.
Said Cllr Cusack: "It is obvious to every road user how badly deteriorated the road markings throughout our constituency and indeed the whole City have become.
"Many of these roads see major traffic daily such as the Branch Road and Creggan Road.
"It is also not confined to main thoroughfares but also residential streets and estates, in many areas they have worn so badly so as to be practically invisible.
"This raises serious health and safety questions and is particularly concerning should there be a road traffic accident as to who was at fault.
"In the dark evenings and poor winter weather the problem of road visibility is greatly exacerbated.
"I have contacted Transport NI of the Department for Infrastructure about this issue who have responded by stating that budgets currently cannot stretch to line painting and when monies become available areas I've highlighted will be tackled.
"While this is frustrating it is not surprising as it has become a mantra for many Departments struggling to cope with insufficient funds.
"I would like to thank them for their recent action on road defects in Foyleside and would urge road users to continue to drive with caution," she added.
Tags: