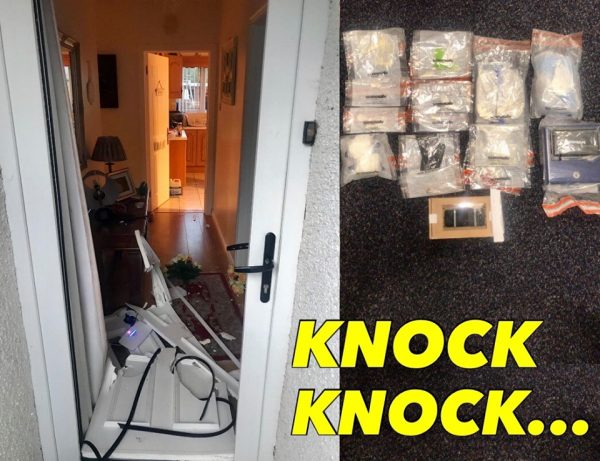 POLICE in Co Derry are jubilant after taking a quantity of Class A drugs off the streets.
As part of the search in Draperstown, one person was arrested for possessing the drugs with intent to supply.
PSNI Magherafelt say on its Facebook page this evening: "Another day another door.
"District Support Team's Big Red Key Tour continues, Draperstown the latest venue.
"Great team effort, you told us who needed a home visit and we happily obliged.
"One arrested for possession of class A and supply of class A as well as possession of class B.
"Works well, you send the info in, we send the door up the hall.
"Just one other thing – anyone got the number for a well known company that stores doors?"
Tags: