This month Oonagh makes a return to the event that, at the age of just 14, helped set her on the path to a successful modelling career, and has since taken her on a journey to some of the most famous fashion hubs in the world.
Now 19, the former St Cecilia's pupil has pursued her dream as far as the catwalks of Milan and South America, where she has taken part in some stunning shows modelling the biggest labels in the industry.
While she's loving the lifestyle, it's also been a voyage of self-discovery which hasn't all been glitz and glamour, as she revealed ahead of her appearance at this year's Fashion Fest showcase event in the Guildhall on October 19.
"Since winning the Face of Fashion Fest I've had many doors of opportunity opened for me," she reveals.
"I've been to Milan twice and South America too and what I really love most about modelling is being able to travel. I never in my life thought I would be working in South America.
"The highlight of my entire modelling journey so far though is the personal growth I've experienced.
"I've learned so much about everything both in the fashion industry and about life in general.
"Modelling has given me the opportunity to meet so many new people from all over the globe and I feel it has really helped me grow as a person."
While the allure of the Fashion World and all its glamour has a compelling appeal, models face an intense and tiring regime of early mornings and long days while trying to make it look effortless and remain flawless.
But the experience has taught Oonagh plenty of life lessons that will prove invaluable.
"The travelling has been the best part, it has given me so much confidence and independence that I wouldn't have gained staying at home.
"The model life style certainly isn't as 'glamorous' as people think it is. Models work exceptionally hard and I don't think that it's really recognised.
"In Milan I lived with six other models but I didn't mind because everyone was amazing.
"We shared one shower and one toilet – that alone was challenging as every one of us had to be at castings every morning super early.
"My days started at 6.45am usually, I would get up, get a shower, have some breakfast and head straight out the door.
"I wouldn't get into the house till maybe 5pm or 6pm depending on how many castings I had.
"Milan is extremely hot and clammy, even in September, so you can imagine rushing about trying to make it to castings all over the city and trying to turn up to every one of them looking perfect.
"It was a struggle at the start for me but then I got into it and found I loved the challenge of a new day."
Despite finding success at such a young age, the pressures of the industry can take its toll in terms of affecting self-confidence, but Oonagh doesn't let the critics deter her from achieving her ambitions.
"The biggest challenge for me was definitely dealing with criticism and sometimes not feeling worthy of being in Milan.
"However, making the decision to return to Milan this September past for the second time really benefited me. I had so much more confidence, I am a year older and a year wiser.
"I do recommend this experience to anyone who is unsure about pursuing a career in fashion, it has helped me grow so much in every way. But I would tell anyone starting out – don't let anyone's remarks or criticism define you.
"Take everything with a pinch of salt and just be yourself!
"I've been so lucky to have a strong support network around me – I certainly couldn't have done this without the help of my family, friends and especially my Granda Rory.
"This is a busy time for me and the month of October is super busy.
"But I'm looking forward to Fashion Fest this year and I'm also waiting on confirmation of more job opportunities abroad.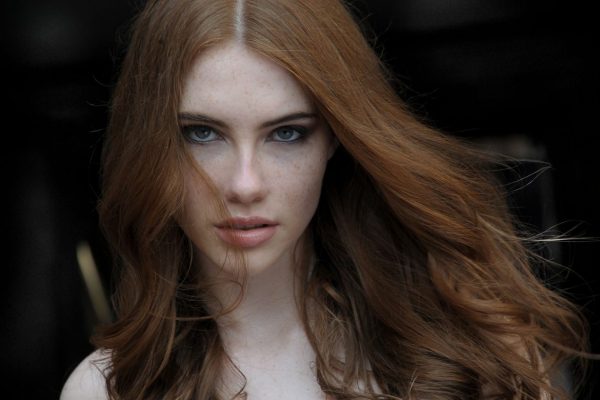 "It's an exciting time."
You can see Oonagh Canning when she makes her return to the catwalk in the Guildhall which will be transformed into an autumnal utopia on October 19 for the North West's premiere fashion event.
Some tickets are still available for the night which will feature music, refreshments – not to mention the essential Fashion Fest goodie bags.
They can be purchased online now at derrystrabane.com/fashionfest and via Eventbrite priced £18.50 Standard / £15 Students.
A limited amount of VIP tickets are available to purchase at £25.
This includes reserved seating/VIP Goodie Bag and Bar waiter service.
Complimentary refreshment and Goodie bag on arrival on all tickets purchased.
Tags:
SINCER her success in winning the title of the Face of Fashion Fest in 2017, local model Oonagh Canning has spread her wings and launched herself in fine style into the world of fashion.