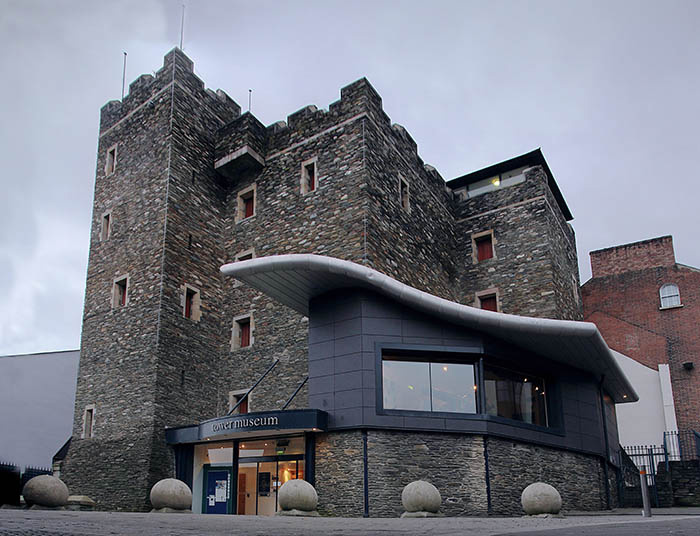 A temporary collection of sporting curios has gone on display at the Tower Museum telling the story of some of the city's major sporting achievements.
The sporting reminiscence box was launched to mark Sporting Heritage Day and highlights the city's success in a wide range of sporting fields.
The reminiscence box was funded through Sporting Heritage in conjunction with Art Fund, and curator at the Museum Roisin Doherty said it would complement some of the collections already on display.
"What better way to mark Sporting Heritage Day, than by launching this collection and looking back at some of the sporting legends who hail from Derry and Strabane.
"It's a great way to remember and celebrate sporting history down through the generations."
Betty Doherty, Assistant Education and Access Officer at the Tower Museum, said: "Derry has a long history of sporting achievement, and we decided to focus our collection on GAA, Soccer, Judo, Boxing, Rugby, and not forgetting Greyhound Racing, as we already have significant historical collections in our Sporting Heros section."
The Exhibition will be available for the public to view until 6 October 2019 and admission is free.
The Loan Box will be available to borrow from the 14 October 2019 by contacting the museum on 028 71372411
Tags: