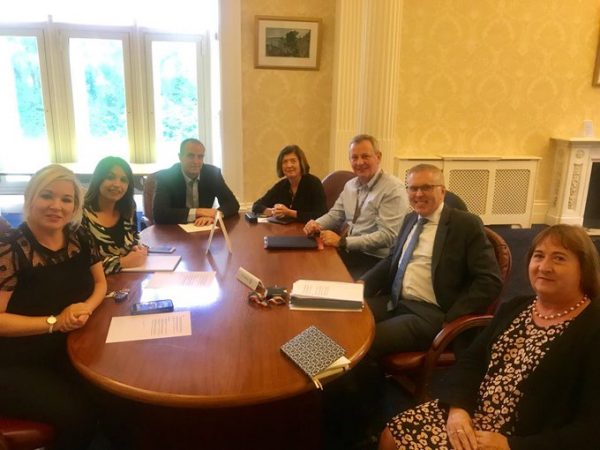 SINN Féin's Elisha McCallion has reiterated the need for sign off on the Medical School at Magee campus in Derry.
The Foyle MP was peaking after attending a cross-party meeting (pictured above) with Sinn Féin Leas Uachtarán Michelle O'Neill, SDLP Foyle MLA Mark H Durkan, and the Head of the Civil Service David Stirling on Monday.
She said: "We once again met with the Head of the Civil Service and other officials to discuss progress on a medical school for Derry.
"The potential to create investment, train more doctors and plug the existing staff shortfalls exists through this project.
"Completion of the Medical School will be a key step towards the overall expansion of Magee University and the economic regeneration of the north west.
"It's important that there is cross-party support for this project and that we are speaking with a united voice.
"The civil service should finally approve the business case and ensure the medical school is delivered for the north west."
Tags: