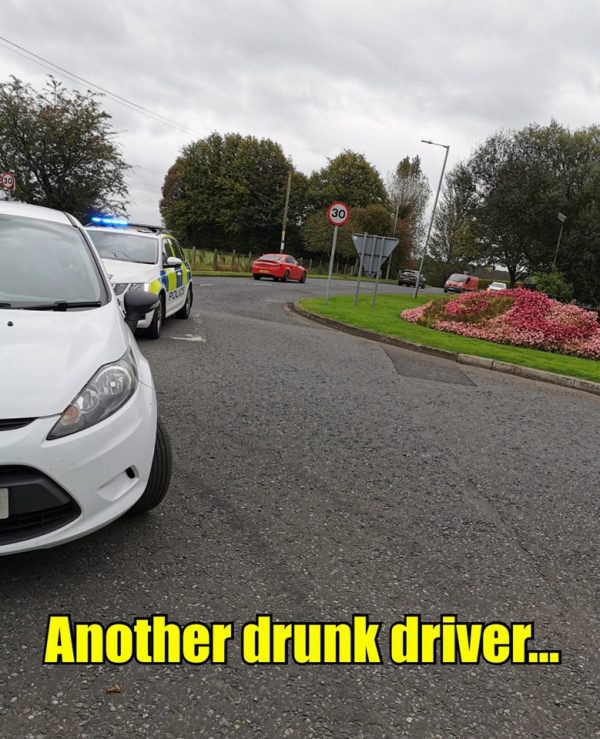 POLICE in Co Derry have branded the actions of a motorist as "disraceful" who was arrested drunk behind the wheel of a car just as six schools were about to finish for the day.
The detection was made after he was spotted by members of the public who quickly alerted police.
A breath test revealed he was FOUR TIMES the drink drive limit.
He will face court in a forthcoming date and can expect a lengthy driving ban and a hefty fine for his selfish and dangerous actions.
PSNI Magherafelt say on its Facebook page this evening: "While your kids were leaving school today our crews were arresting a drunk driver a few hundred yards away.
"Caught on the Tobermore Road, he was on his way into town right as our four schools and two colleges were finishing for the day.
"Almost four times of the legal limit.
"Really doesn't bear thinking about how this could have ended. Disgusting behaviour.
"We're again applauding you guys for spotting this and calling us.
"Yet another one for the courts to deal with."
Tags: