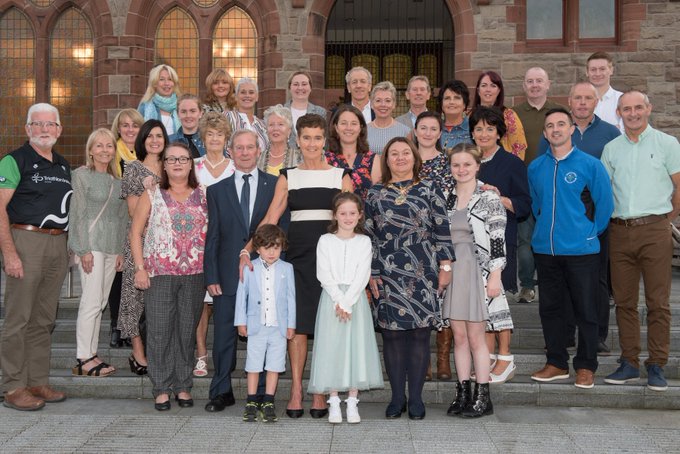 THE Mayor of Derry City and Strabane District, Councillor Michaela Boyle, last night honoured local athlete Roisin Lynch with a Mayoral reception in the Mayor's Parlour in the Guildhall.
There she acknowledged Roisin's recent success in winning the World Triathlon silver medal for her age group in Switzerland.
Roisin – who turned 70 in July – also holds the silver for European triathlon.
Family and friends joined in the celebration and Mayor Boyle took the opportunity to acknowledge Roisin's contribution to local sport.
Speaking afterwards she said: "I was honoured to have the opportunity to pay tribute tonight to one of our most remarkable local women.
"Roisin is outstanding both as an ambassador for the city and as an example to women everywhere.
"Her achievements demonstrate what can be accomplished by anyone with the dedication and courage to pursue their dreams, and that no one should feel restricted by their age or gender.
"I hope Roisin's achievements will inspire and encourage the next generation of young – and older – athletes to follow in her footsteps."
Tags: