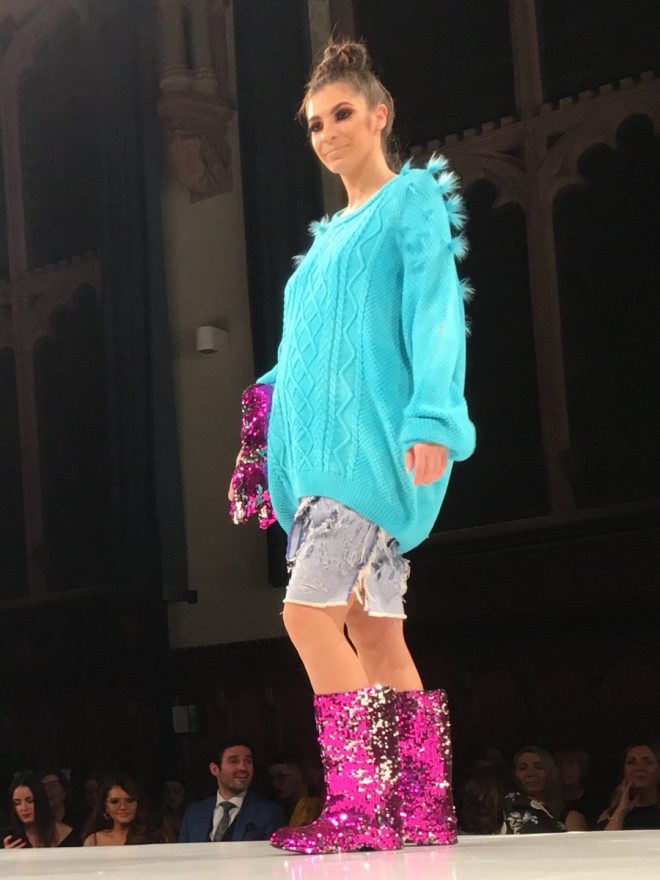 FASHION Fest is back and this year promises a bigger, bolder and brighter celebration than ever with a show stopping catwalk event that pushes all the boundaries of style.
Save the date for Saturday, October 19, when the Guildhall undergoes its annual transformation from civic hub to fashion house, as some of the very best local and international designers bring their latest work to the catwalk.
Launching the event today, Mayor of Derry City and Strabane District, Councillor Michaela Boyle, said she was looking forward to a colourful and entertaining night.
"Fashion Fest always has that element of surprise and plenty of wow factor which makes it such a great night's entertainment, as well as being a serious showcase of local design.
"This year's programme promises an evening of premiere talent with some well-known names in the fashion world, and a whole host of up and coming new talent.
"The event provides a platform for our local creators and designers to shine and that's the real magic of the event – it entertains and inspires in equal measure."
Business Development officer with Derry City and Strabane District Council, Tara Nicholas said this year's show will dare to be a bit different.
"I'm delighted that the programme is so eclectic for this year's event.
"It's a real celebration of both diversity and style and I think carries an important message in terms of self-expression and enhancing identity through fashion.
"For the first time we will be showcasing dragwear at the event, featuring the spectacular range Call Me Sophia by Chloe Dougan, which promises to bring even more glitz and glamour to Fashion Fest.
"We're also thrilled to feature some stunning pieces by Badgley Mischka which will excite anyone planning a wedding and to welcome back some of our much loved local designers including Una Rodden and Sara O'Neill.
"Every year we try to put together a show that caters to all ages and tastes and I think this year's event will set a new standard."
This year the highlights include a pop up vintage shop for fans of more classic tailoring, as well as a special pop up beauty store featuring the latest beauty treats from Colour Me Bootiful.
Junk Kouture will be getting creative with some recycled materials to add a unique twist to contemporary design.

Young designers will have the chance to showcase some award winning pieces and revealing more about their up and coming events.
Throughout the evening there will be music, refreshments – not to mention the essential Fashion Fest goodie bags.
Tickets are available online now at derrystrabane.com/fashionfest and via Eventbrite priced £18.50 Standard / £15 Students.
A limited amount of VIP tickets are available to purchase at £25 which includes reserved seating/VIP Goodie Bag and Bar waiter service.
Complimentary refreshment and Goodie bag on arrival on all tickets purchased.
Tags: