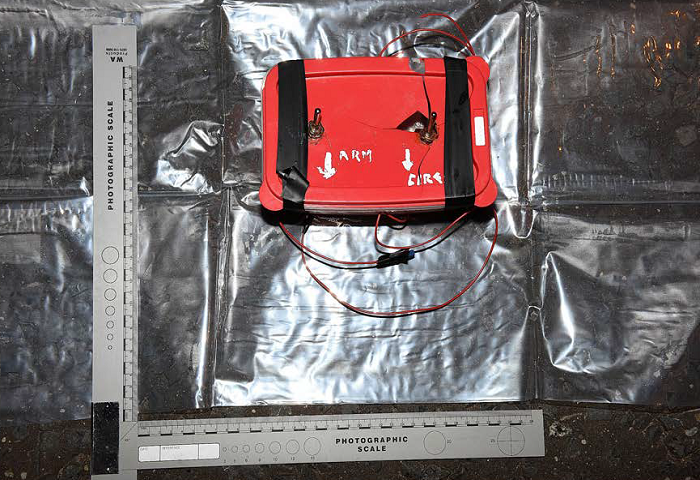 THIS is the device left by the New IRA in a residential street in Londonderry in a bid to murder police officers.
The PSNI released images of the device discovered in a parked car in the city.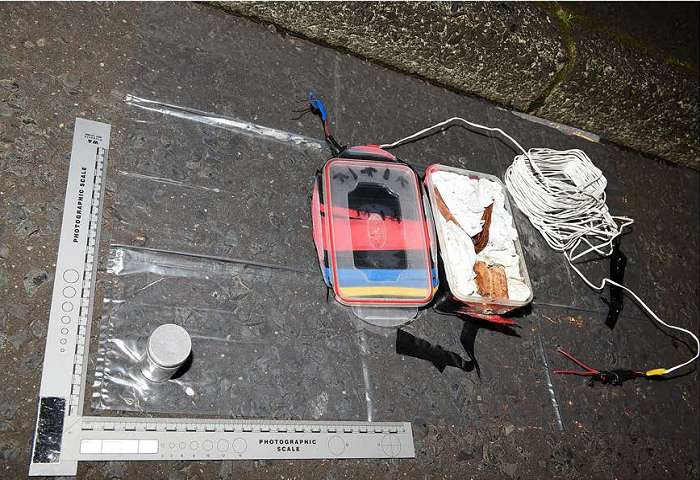 The viable device, which was operated using a command wire, was found in Creggan Heights in the city.
Pictures show the car where the bomb was found is in close proximity to neighbouring houses on either side.
It belonged to the dissident republican New IRA grouping.
Assistant chief constable Mark Hamilton said the bomb would have killed or maimed anyone near it after detonating.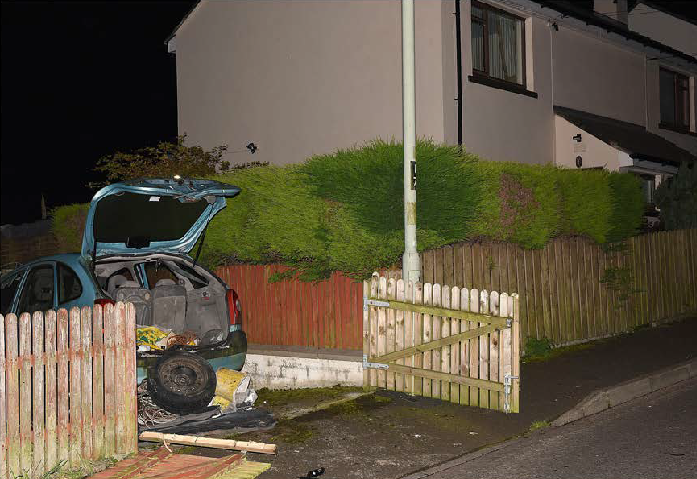 "We assess that this device was to be used against a police patrol in the Creggan area of the city," Mr Hamilton said.
"It is our assessment that the New IRA is responsible for this bomb. The bomb would have killed or maimed anyone near it when it detonated.
"Whilst it is the clear intention of the New IRA to murder community police officers trying to keep the community in Derry/Londonderry safe, it is also very clear that NIRA have a total disregard for the lives of everyone living in Creggan.
"By bringing a viable bomb into the community they have again proved that have no regard for the lives of anyone living in Creggan.
"Once again they exploited some of the young people in the community to attack police and have brought disruption and misery to families."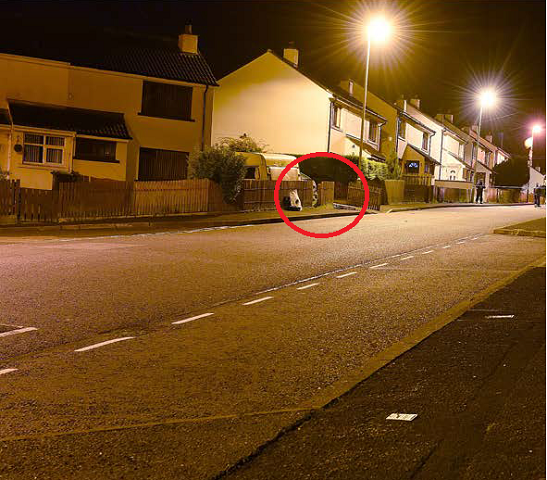 Tags: