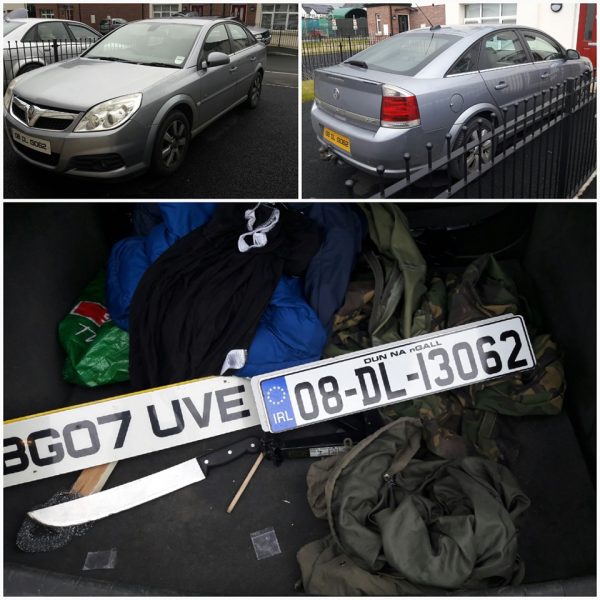 POLICE are on the trail of the owner/driver of this car which was seized by police in Derry.
Last month it made off from police in the city and was found abandoned outside resident homes earlier today.
PSNI Foyle say on its Facebook page: "On 25/08/19 This vehicle made off from police on the Foyle Bridge.
"It has since turned up abandoned causing an obstruction to a house in the Clon Dara Estate, Derry. Funny enough it was displaying a new set of number plates.
"A search of the vehicle discovered that there was a large machete, screwdrivers and a number of wheel braces strewn throughout the car.
"Worryingly there was also drug paraphernalia and tins of beer discarded within it as well.
"Ballyarnett Npt are currently seizing this vehicle in an effort to keep our City safe this evening."
Tags: