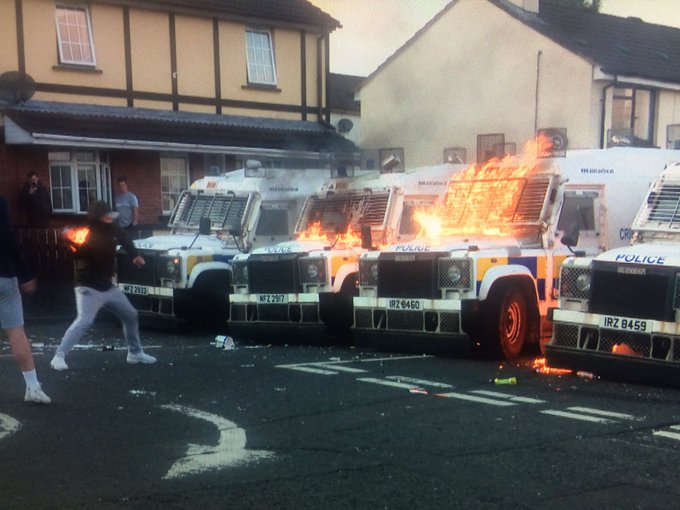 PETROL bombs have been thrown at police after the discovery of a suspicious object in Derry's Creggan.
The PSNI said homes have been evacuated in Creggan Heights "to ensure the safety of local residents".
Up to 80 officers are taking part in a security search targeting dissident republicans.
The PSNI said "several missiles" had also been thrown at officers.
It called on parents to "come bring their children home" after young people gathered around the police operation.
Missiles were first thrown before a number of youths appeared and hurled petrol bombs at a flank of PSNI landrovers.
The escalation in the violence came as as ATO continued to examine a suspicious object.
The Corned Beef Tin, on Central Drive, is open as a rest centre for people who have been forced out of their homes.
Rathmore roundabout to Fanad Drive is closed, and diversions are in place.
Earlier, police chiefs said a deadly mortar bomb found near a house in Strabane had been left there by the New IRA in a bid to kill PSNI officers.
The device – aimed at Strabane police station – failed to detonate and a local parent said her children could have been killed if they had picked up the device.
Tags: