Sportswear giant O'Neills came to the rescue when Smyth & Gibson announced the closure of its Derry factory in May this year with the loss of 34 manufacturing jobs.
O'Neills, which employs over 900 staff across Ireland, immediately took on 20 workers facing redundancy from one of the last traditional hand-made shirt firms.
O'Neills boss Kieran Kennedy said he was delighted with the decision to reopen the factory unit in the city's Waterside area.
And now staff are busy working on a new Derry Girls product range, including newly designed jerseys featuring catchphrases from the Channel 4 hit comedy.
Mr Kennedy said that when the company learned that the only remaining shirt factory was closing in Derry, it took the opportunity to acquire the skilled staff.
He said the stitching industry is a traditional industry in the northwest.
There were once 44 shirt-making factories in the area, but now it can be difficult to source skilled staff.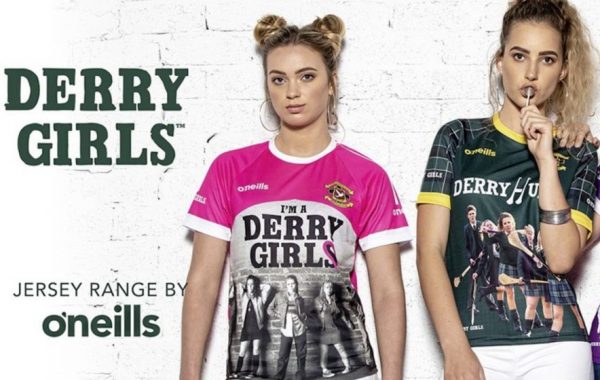 Inspired by the success of Lisa McGee's hit Channel 4 comedy 'Derry Girls', the company began to work on licensing and designing jerseys depicting the show's popular characters.
Mr Kennedy said they are now producing five different jerseys with slogans and images from the hit television series.
He said the shirts have caught on and the company is pleased with the success of the line with over 100,000 queries online.
Stitcher Una Carlin: "To carry on sewing and stitching and making garments is making me quite proud it you know what I mean to carry on the family history in the city."
The jerseys are available on the O'Neills website and are priced at £45 for adults and £32 for children.
Tags:
A combination of real life and fictional Derry Girls are keeping the city's famous shirt making tradition alive and well.